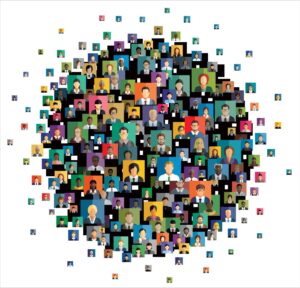 Indiana residents explain why diversity and inclusion are important
By Sarah Jameson Felder
What diversity and inclusion mean to you
Indiana residents explain why diversity and inclusion are important
By Sarah Jameson Felder
Diversity and inclusion isn't just a term du jour for many Hoosiers. They represent both in their every day lives, and they strive to consider diversity and inclusion in both their professional and personal lives.
Indiana Minority Business Magazine asked four Hoosiers to explain their definition of diversity, how they define inclusion and how they implement diversity inclusion everyday. 
My definition of diversity is when versatile people come together from different walks of life and receive the opportunity to share their ideas.
I define inclusion by coming together with patience and virtues that solve problems for the greater good of all.
I implement diversity and inclusion in my everyday life by listening to people on all levels and always asking for feedback on how to improve. We have to remember, that everyone and anyone can add value to any situation. Diverse perspectives provide more options to test and to improve inclusion. Business-wise, I try to hire people who have versatile experiences and are willing to learn anything new. Versatility automatically drives inclusion when the team notices the various attributes coming from different people.
Maisum Ali Farid, owner, Chapati
My definition of diversity is we have an understanding that all individuals are unique. Recognizing those differences rather it is ethnic, culture, values, sexual orientation, physical abilities or economic status and coming to the acceptance that together we shall achieve a shared goal.
I define inclusion by an opportunity to come to together as a community to gain knowledge, grow as an individual and apply those ideologies to everyday situations.
I implement diversity and inclusion daily by creating an atmosphere that is conducive and tolerant to all, despite an individual's status that they are accepted, appreciated and valued. Business-wise, my ultimate goal is learning different backgrounds and cultures and implementing each lesson to employees so they have a better understanding of patients and their lifestyle.
Gladys Owens, office manager, Pinnacle Heart Specialists
My definition of diversity is the beauty that makes each individual unique. Diversity makes our world a far more interesting place to live!
I define inclusion by engaging everyone's talents to lift our capabilities to new heights and for the greater good.
I implement diversity and inclusion in my everyday life by striving to learn from others who possess a different optic than I do. I grew up in a small town in a sheltered environment, but my parents always encouraged my brother and me to think bigger regarding all aspects of life. Being curious about individuals with different experiences and backgrounds who think differently than I do broadens my horizons to hopefully make me a wiser and better person.
Kim Borges, vice president, Geography Marketing Strategist, Midwest, Regions
My definition of diversity is celebrating and embracing a unique garden of human beings created by God rather than tolerating.
I define inclusion by understating, accepting, embracing and celebrating without reservation or judgments.
I implement diversity and inclusion in my everyday life by living the message given by the creator of "Khalsa", the 10th Guru Gobind Singh "Recognize the Human Race as One."
Gurinder Singh Khalsa, founder and chairman of SikhsPAC, Sikhs Political Action Committee I