In this issue of Indiana Minority Business Magazine, we focus on Indiana's proud contributions to the world of aviation and flight.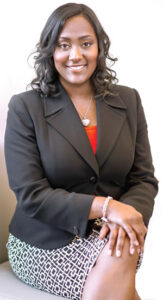 From the state's premier airport in Indianapolis, to smaller, independent operations, such as Gary, we examine the aviation industry, and how state airports are meeting challenges in business, personnel and customer satisfaction.
Also in this issue, it seemed a great opportunity to pay homage to some of the Hoosier explorers and trailblazers who courageously paved the way for others, including the pioneer astronaut Gus Grissom.
Grissom, who grew up in Mitchell, Ind., was of course one of the original Project Mercury astronauts, a test pilot, and mechanical engineer.
We also consider individuals who were considered "less than" simply because of their race or gender, such as
Bessie Coleman and Amelia Earhart, who were nevertheless high fliers.
Coleman, who has ties to Gary, Ind. and Chicago, wrote her name in the sky, and in history, by becoming the first African American female pilot and the first African American to hold an international pilot's license.
Earhart in turn set many records including becoming the first female aviator to fly solo across the Atlantic Ocean.
The equal rights supporter also has Indiana ties as a former faculty member in Purdue University's aviation department.
Coleman and Earhart's confidence and determination to defy odds transcends their short lives and have contributed greatly to the women in all industries.
On a personal level, I have often reflected on the odysseys of these two women in my own quests, including the personal and professional.
It is during those incredibly uncertain times that I reminded myself of Coleman's mantra, "I refused to take no for an answer."
In a similar manner, Earhart's declaration that "The most effective way to do it is to do it," has motivated me personally and professionally over the years.
Coleman and Earhart's affirmations serve as good metaphors for transforming your life and circumstances. Their words also breathe life into leadership and enable us all to blaze new trails without fear or repudiation.
That's how B.R. Lane leads. You can learn more about Lane, the newly appointed Gary deputy mayor and recent manager of the Gary International Airport in this issue.
Who is she? A phenomenal woman of character and strength who challenged naysayers and refused to cower when her leadership and direction were questioned or even dismissed.
Lane did what others said couldn't be done when she moved a railroad track in order to preserve the runway, and economic viability of Gary's airport, which is set to increase economic development in the once struggling city significantly.
Lane's motto is, "If you see a problem—fix it."
Coleman, Earhart and Lane have all contributed significantly to aviation with relatively simple, yet motivating perspectives that have transformed the aviation industry. Each of these ladies led and in Lane's case, continues to lead with purpose and vision.
Anchoring those two aspects as the premise of your personal and professional agendas ensures that you will not only succeed personally and professionally, but that you will also be fulfilled by living in your purpose.