By Leslie L. Fuller
In 2016, the Hoosier State will celebrate its 200th birthday. As Indiana draws nearer to this bicentennial celebration, how well is the state, as well as its capitol city of Indianapolis, performing in offering opportunity to all its diverse citizens?
As of the end of 2014, here's a snapshot of some of the Hoosier State's and Indy's proudest moments, and a look at some sectors where gains are eroding.
JUDICIARY & ELECTED OFFICES:
As of 2014, the state office of Indiana Governor and the city office of Indianapolis mayor have been held exclusively by white men. In other elected positions and offices, there has been movement toward greater diversity.
On Indiana's Supreme Court, Justice Robert D. Rucker, continues to serve as the second African-American on the state's high court, as successor to Myra Selby, who made state history as both the first female and African-American. The Justice Rucker and his son, Judge Fanon A. Rucker of Ohio, are noted as the first African-American father and son to become Justice and Judge in American History.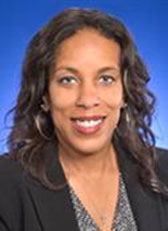 The Gary-born Justice, appointed by then-Governor Frank O'Bannon in 1999, is the only Court of Appeals judge to ever be elevated to the Supreme Court. As the 105th Justice for the state, Rucker has authored more than 450 majority opinions and issued over 100 dissents during his combined tenure on the Court of Appeals and the Supreme Court. His term expires in 2022.
 The November 2014 election brought historic change to some Indiana courts:
Sheryl Lynch made history as the first woman, and African-American, to be elected judge of the Marion County Circuit Court. Lynch served as that court's presiding commissioner for more than ten years. Her judicial term expires Dec. 31, 2020.
Kimberly Bacon, an African-American, won election to the judgeship of the Indiana Small Claims Courts in Indiana. Her term expires Dec. 31, 2018.
On other elected offices, Myla Eldridge, the former deputy director and director of elections, a Democrat,become the first African-American to be voted Marion County Clerk.
Openly gay city-county councillor Zach Adamson continues to serve. He married partner Christian Mosburg in Washington D.C. in 2013 when same-sex marriage was not yet legal in Indiana.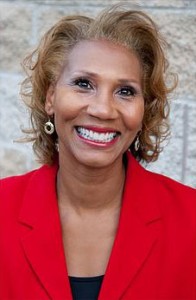 In the State House of Representatives, Indiana's two Latina incumbents were re-elected: Democrats Mara Candelaria Reardon and Christina Hale.
In 2014, Ernest Malone, a veteran firefighter with the Indianapolis Fire Department, became the second African-American to become Chief of the IFD.
Richard A.J. "Rick" Hite continued to serve as chief of the Indianapolis Metropolitan Police Department.
THE MEDIA:
Sadly, as newsrooms grew smaller in Indianapolis and around the Hoosier State, mirroring a national trend, some say they have noticeably become less diverse, with fewer women and minorities in management roles.
There are some notable exceptions. In 2010, Karen Ferguson Crotchfelt,, was appointed Publisher of the legacy print newspaper Indianapolis Star, succeeding Michael Kane, by the paper's owner, media giant Gannett. During her tenure, the Star moved out of its longtime home at 307 N. Pennsylvania St. to rent office space at the Centre Mall, a switch that was promoted by "revenue-sapping competition from the Internet" according to Star reporter Jeff Swiatek. However, Leisa Richardson, an African-American journalist who was a Star editor, was demoted to a reporter, noted longtime journalist and pundit Amos Brown III. Brown also noted that well-respected minority journalist Angela Cain was recently laid off at WTHR Channel 13, where she served as Community Affairs Director.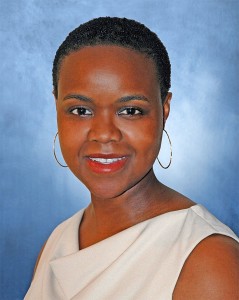 "From the perspective of someone who has been in the business 40 years and in management for 37 years, my question is, who is following in my footsteps?" commented Brown, of WTLC-AM. "If someone had told me 30 years ago, that the only African-Americans in management would still be in black media, I'd say that they were crazy." Brown recalled that during the 1980s, high-power African-American journalist Loretta Mouzon was on staff at Channel 13. She left, ultimately becoming a News Producer for Entertainment Tonight.
Terri Cope-Walton, RTV6's news director, is one role Hoosier model for minority journalists. Cope-Walton was previously assistant news director at RTV6 and has been interim news director since Nov. 2012.
Brown also points out that African-American business woman Taja Graham is the General Sales Manager for WLHK, an Emmis Communications property. Graham, a Butler grad, started her radio career as an intern with WZPL in 1991.
SPORTS
In Sports, it's a familiar story of minorities welcomed as athletes, but not as head coaches or other managerial roles. Indianapolis Recorder Sports Writer Danny Bridges says that the local picture mirrors a national trend. "Whether Indianapolis or nationally, the numbers are woeful," he said.
However, there are some rays of sunshine. He points to Carl Daniels, Vice President of Player Relations at Pacers Sports & Entertainment, as one example of an African-American role model for those aspiring to leadership jobs in the world of sports. "His job is to be a liaison between the club and the players," commented Bridges.
Avis Roper, senior director of communications for the Indianapolis Colts, also has a high-profile, prestigious post, Bridges said.
One of the finest examples of diversity in Indiana sports leadership is Kelly Krauskopf of the Indianapolis Fever, Bridges said, After the Fever won the 2012 WNBA championship, the ownership group promoted Krauskopf from general manager to president of the successful franchise. "She calls all the shots at the Fever, and they've done very well," said Bridges. "She's a smart cookie, a former player, she was instrumental in their television package with ESPN."
And, Bridges said, Indianapolis shouldn't forget Anthony Kevin "Tony" former head coach of the Colts from 2002 to 2008. Dungy made history as the first Black head coach to win the Super Bowl when his Colts defeated the Chicago Bears in Super Bowl XLI.
Bridges points out that since the 2003 inception of the Rooney Rule, every NFL team with a coach or general manager opening to interview at least one minority candidate.