By Ebony Chappel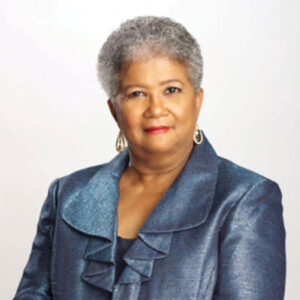 The city of Gary, Ind. has often been referred to as the land that time forgot. Other references include "ghost town," and "the forgotten city."
Despite the thoughts of outsiders, the life breath of Gary – it's residents, and supporters believe that this town has something to offer and is a treasure just waiting to be unearthed from the overwhelming scourge of its past, blighted by white flight, economic instability, corruption, crime, and politics.
Former Mayor Richard Hatcher is one of those people who still believes in Gary. He, along with an impressive roster of advisory board members which includes; longtime NAACP supporter Julian Bond, comedian and activist Dick Gregory, and newspaper publisher Dorothy R. Leavell, are planning to construct a National Civil Rights Hall of Fame Museum in the city of Gary.
Hatcher said the idea came about in the 1960s following the assassination of Dr. Martin Luther King Jr. "I was not able to attend the funeral so a week or so afterwards I called Mrs. Coretta Scott-King and expressed my condolences," said Hatcher. "As we were talking I told her what a powerful image the picture of the mules pulling the wagon in the funeral procession was. I asked her what happened to the wagon and she said, 'Oh, it's lost unfortunately.' She said no one knew where it was. It was at that point that the idea came to have a place where we could house artifacts, documents, and other items related to the civil rights movement in this country. The idea was born in that moment and we've been working on it ever since."
Hatcher said although there is a lot of enthusiasm and anticipation surrounding this endeavor, it has not been met without controversy. Attempts to acquire appropriate funding from a variety of state and federal governmental sources including the office of Housing and Urban Development has not happened under three different mayoral administrations. Mayors Rudolph M. Clay, Thomas V. Barnes and Scott L. King have all rejected different funding attempts.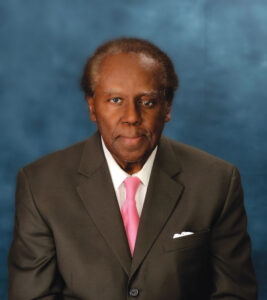 "We would have been at a point to go forward and build were it not for the intersection of politics in the city of Gary," said Hatcher. In 2001, the Gary City-County Council voted to give Hatcher a grant in the amount of $5 million to begin construction. However, then mayor Scott King vetoed the council's decision and a court upheld his veto. "We have run into that kind of thing over the years with three mayors who were not in support. The good news is that the current mayor, Karen Freeman-Wilson has stated publicly that she supports the hall of fame."
Despite the setbacks, Hatcher said the team is prepared to continue progressing toward making this idea a reality.
"We've been able to retain architects and engineers who have drawn the plans for the hall of fame and in addition we have been able to acquire a 10-acre site which is located on the southwest side of Gary off the I-94 expressway," he said.
According to estimates, the cost to begin construction on the hall is $10 million. Hatcher said that the generous efforts by fundraising partners such as Bill Cosby and Harry Belafonte have helped jumpstart their efforts. Last October, Rev. Jesse Jackson Sr. headlined a fundraising dinner at Gary's Genesis Convention Center. In an interview with the Post-Tribune, Jackson said this museum "will be just another example of the former mayor's extraordinary work."
Dorothy Leavell, editor and publisher of the Crusader Newspaper Group, said that she considers serving on the board of director's for the hall of fame a true pleasure and honor. "(Hatcher) sees this as a dream and guess what? He's got me and others to buy into it. I'm with it and I think we ought to have it."
Hatcher envisions the hall of fame as a state of the art space that rivals similar structures in Mississippi and Tennessee. In addition to traditional exhibits, the museum is planned to feature holographic technology, educational institutes, and training for budding entrepreneurs. It is also poised to bring much-needed tourist dollars to the city.
"We've had a very expensive study done to answer impact questions," said Hatcher. "The study says that the hall of fame as we have proposed it would attract more than 500,000 visitors a year – the impact on Gary's economy would be between $7 and $10 million annually. If that kind of money was coming in through tourism you can see that it would have a tremendous impact on the city."
Construction of the National Civil Rights Hall of Fame is set to begin in later this year.