By TIFFANY COKER
As an entrepreneur, everything often falls on you. The hours you work, the rates you charge, when you accept new clients and, ultimately, the sacrifices you make for your business, career path and calling. Since launching my business, Harris Consulting LLC, in 2018, I've realized that entrepreneurship is an industry where there is no work-life balance — and that's during normal times! Like many, I couldn't have predicted how the business landscape would shift nor how I would weather that shift during the pandemic.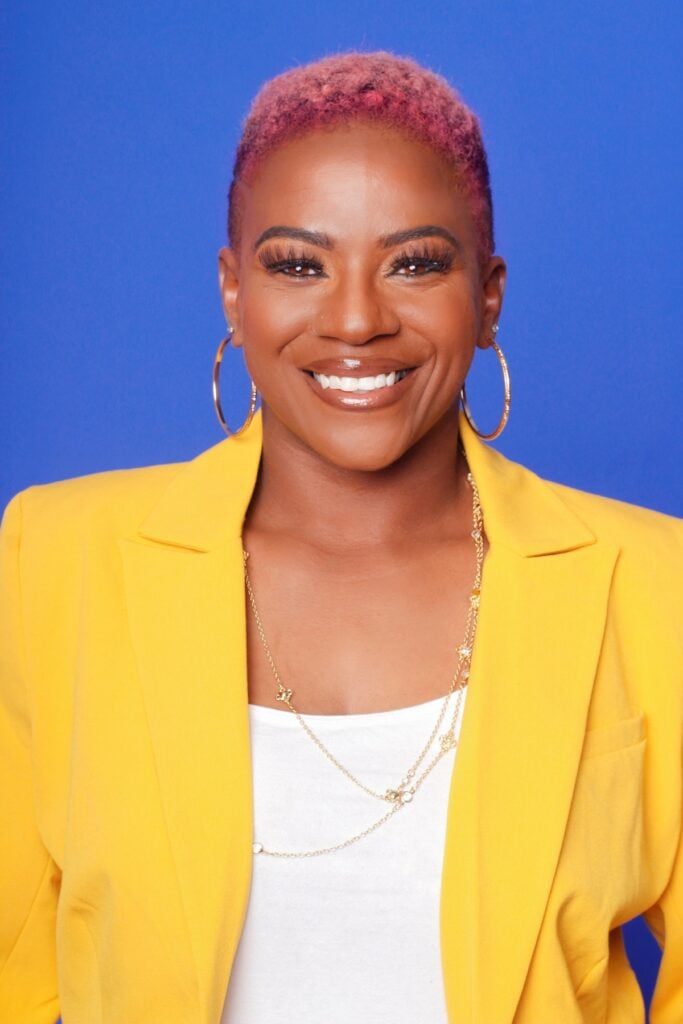 I am an experienced mobile notary licensed in the state of Indiana. My work includes running background checks, taking fingerprints, offering legal courier services — anything that needs a legal signature. With a background in human resources, my skill set includes the management of many things related to employment; think hiring, employee compensation, labor law, retirement and nearly everything in between. However, during my tenure in HR, I quickly realized I wasn't passionate about the work. I started to dream of a career path that would enable others. One that would help individuals secure a job at an organization and achieve ongoing credentials and certifications they need to progress. According to a recent Business Equity for Indy's Learning and Talent taskforce report, college enrollment for Black students in Indiana plummeted by 12 percentage points over the last decade — from 62% in 2007-2008 to 50% in 2018-2019. This means that 50% of Black students are going from high school into the workforce — many without the proper job exposure, job training, education or certifications to find gainful employment that leads to a successful career path.
With a clear problem in front of me and the conviction to believe I could make a difference, Harris Consulting was ready to open our doors. However, I wasn't prepared to put my business in motion as the rest of the world halted abruptly. When the pandemic arrived, it brought unique challenges for many small businesses like mine — problems that are shifting the paradigm of how we work and what a work environment looks like, and once again, my experiences are reshaping my business.
Times are changing, and with change comes innovation, specifically as it relates to remote work. Harris Consulting is in a position to help ease the burdens of large companies, corporations and business entities that are struggling to define their "new normal" in the workplace. We're able to bring our expertise to our clients as we define their pain points, explore possible solutions and work to ensure that organizational culture and efficiencies aren't sacrificed in solutions. For some clients, solutions look like hybrid work models. Others they don't — but we ensure our recommendations help strengthen companies and set them up for greater resilience in the foreseeable future.
As I navigated the pandemic, my workload increased dramatically. I had to slow down my advertising, which I never thought I would say! I needed help. I need workers. And as an entrepreneur, I wanted to hire the right people for Harris Consulting. But since the pandemic arrived, demand is surpassing supply. I had so many questions, and thankfully, I had heard about the support offered by Indy Chamber and their Business Ownership Initiative (BOI) program. BOI allowed my small business access to free, one-on-one small business coaching, the professional access to training documents needed and, most importantly, compassion and empathy.
When I began working with BOI, I wasn't sure if my business would be able to survive these trying times. Fortunately, today I can say Harris Consulting is a place where I got on my feet again. A lot of that was made possible by the time, care and effort my BOI coach gave to me. My business coach, Ms. Emily, came into my life and helped me find my light. She helped keep me afloat during COVID, and now she's helping my business expand. I cannot recommend this service enough to a small business at any stage of life.
As entrepreneurs, we're so used to giving our all and making things happen no matter what. But we all need help. And BOI is there to provide that support to us individually so that we can launch, grow and scale to help our neighbors and community.
Tiffany Coker is owner of Harris Consulting Indy.