By JERWANA LASTER
Standing on your own two feet is how you support yourself. We rely on our feet to stand, walk, run and so much more, but are we always providing them the support they need? We Heel the Sole Podiatry provides high-quality, comprehensive foot care for the senior community — a community that requires support and help from people they can relate to. Especially for seniors of color, it's critical that they're able to access the quality care they need from health care professionals who look like them.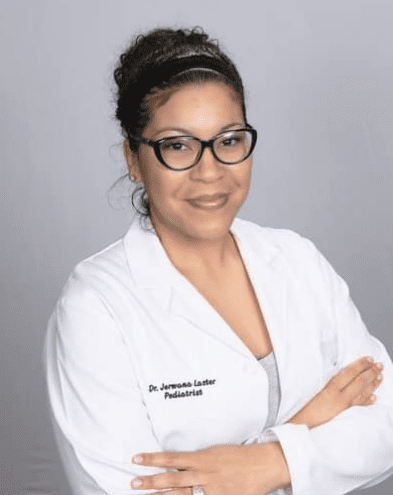 The aging minority population has inferior access to health care and receives lower quality services than the general population throughout their lives. This creates an evident disparity of more chronic medical conditions, which worsen over time, and leads to earlier deaths. Health education can be tied back to susceptible seniors of Black, brown and Latino descent being deeply distrustful of our government and health care institutions.
I wasn't fortunate enough to grow up with either set of my grandparents. The knowledge and history passed down in Black families is vital to making sense of the world. Especially in the Black community, we face impediments to health care access, community health challenges and a lack of representation of health care professionals who not only look like us, but they better understand our unique needs. We Heel the Sole Podiatry was built out of a desire to provide quality and critical health care by the Black community, for the Black community and the community of seniors as a whole.
From the desire to start on my own and separate We Heel the Sole Podiatry from the "big" health care competitors, I strive to create an environment where patients feel like family — with trust being at the core of that patient provider relationship. Getting to know my patients and hearing their stories is a treat. Providing their bodies with the support they need is why I started my own practice, and I'm grateful for the trust they invest in me to help meet their health care needs.
But last year, my senior patients were not the only ones who needed support. I needed it. In March 2020, the Centers for Medicare and Medicaid Services (CMS), the federal regulator for nursing homes, restricted all visitation in response to the coronavirus, except in end-of-life situations. The senior community I saw was no longer accessible. Their doors were shut, and I was doing everything in my power to keep mine open.
When I discovered the Indy Chamber, I knew I needed the help and expertise of a team that knew all about business and the community at large. The Indy Chamber's Business Ownership Initiative (BOI) team immediately referred me to the Rapid Response Loan program, where I received funding critical to my business's survival. In addition, I was set up with business coaching and free webinars that helped answer questions and ease the financial depletion the pandemic caused my business.
I am here to serve and support the senior community. BOI allowed me to continue providing non-invasive, preventive podiatry services to a population in need at a time when they struggled to access quality care. We Heel the Sole has been able to participate in programs and grants that have changed the trajectory of my business, all because I took the time and initiative to connect.
BOI continues to connect me with resources and programs that have created an abundance of networks throughout the city of Indianapolis and the entire state. I didn't know these opportunities existed prior to reaching out to the Indy Chamber.
My feet establish my voice and place as an entrepreneur in Indiana, and they led me down this path, which is one of the best decisions I have made to date as a small business owner. One day soon, I will say I am a big business in Indiana because of this support.
Dr. Jerwana Laster is owner of We Heel the Sole Podiatry.