By MONTEZ WILLIAMS
Giving people a second chance is woven into the fabric of our country. However, as nice as a clean slate sounds, it's often difficult, if not impossible to get a second chance after incarceration. As a Black man, and a man who was formerly incarcerated, I am intimately aware that injustice comes in multiple forms; some systematically, because of the hardships I faced, and others socially due to the color of my skin.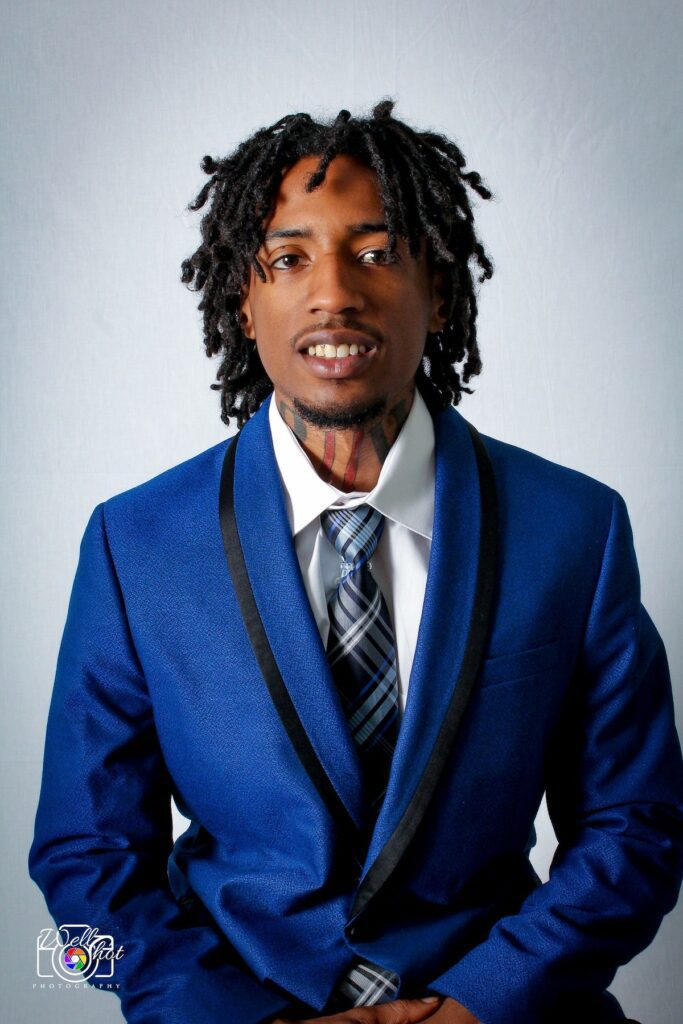 Entrepreneurship was my tool to rising above discrimination and creating my own path to opportunity.
Entrepreneurship may be lonely, but fortunately for me, it was never a path I had to walk alone. In 2016, I received my horticultural degree. I have always thrived on being creative and educating people. That is my niche and my calling. However, when I was released from prison in 2017, I was just trying to figure out a way to get employed. I wasn't the only one.
Around that time, in 2018, the unemployment rate for formerly incarcerated individuals was more than 27%. According to an analysis by the Prison Policy Initiative, that's higher than the total U.S. unemployment rate during any historical period, including the Great Depression. I needed a job that paid a living wage, aligned with my passion for educating people and working outdoors and helped me find fulfillment that would help me change my life's trajectory.
At the time, I had enough money to buy a lawnmower and a weed wacker, and those became the tools to my future. My humble business began when I cut grass on the east side of Indianapolis, but I needed help. I had a vision for the type of work I wanted to be doing and a hope that I could help others, but I had no idea I could create a pathway to opportunities through my community.
Lucky for me, my current, savvy business manager and grandmother was scrolling the internet and saw an ad for a program that helps formerly incarcerated individuals start their own business. It was the support and community I needed.
Through the Indy Chamber's ReEntry Entrepreneurship Development Initiative (REDi) program, I began to pitch my business and learned the basics of starting a business. One-on-one coaching taught me cash flow, market research, customer relations and exposed me to tools that helped me create, launch and grow my business. Above all else, REDi taught me how to transform my knowledge and passion into a profit.
The REDi program focused on starting a business, but it did more than that; it genuinely felt like training and resources that were tailored to me and my experience. The experience was foundational in my career and life. Entrepreneurship allowed me to rise above the systemic discrimination in the job market. I was given resources and attention to rise above the stigmas associated with my background to create a path to economic opportunity.
My REDi coaches and community have helped me with everything that makes a business run. I'm lucky enough to have created more than a landscaping company — instead, I've built an organization with a mission.
A.C.E. is not only my nickname but my mission. A Child's Environment is where opportunities, good and bad, present themselves. I want to be that good opportunity, the opportunity that provides money through work in the community, the opportunity to invest time in growing skills and the opportunity to plant seeds and be around to watch them grow.
I was serious about my passion for helping people and leaving my community better than I found it. If you are serious about what you're doing as an entrepreneur, REDi will help you take advantage of every resource available. Being immersed in an entrepreneurial ecosystem keeps your ideas sharp and pushes you to continuously improve.
If you know your worth to this community and have the desire to prove how valuable you are to the workforce and city, REDi is where you need to be. The next free five-week REDi class will start on Feb. 1. Applications are now open. Click here to learn more and apply. For assistance applying offline, contact Neil Metzger at 317-464-2232.
Montez Williams is owner and founder of the A.C.E., A Child's Environment, Project.