By Lauren Caggiano
If you provide high-quality products, the rest will follow.
That's the motto of Georgeann Quealy, president of Michigan City, Indiana-based Integrative Flavors, a clean-label manufacturer of premium soup bases, gravy mixes, flavor concentrates, rubs and blends. They cater to the foodservice, restaurant, institutional, government, commissary and industrial operations markets.
Georgeann has been with the company since 1990, when she was a college student. At the time, her parents owned the company, and it was during her summer stints when she first realized her passion for manufacturing. Her husband, now-Vice President Brian Quealy, joined the company in 1995. The two purchased the business from Georgeann's parents in 2005, and began doing business as Integrative Flavors in 2009.
Georgeann said the two are a dynamic duo in the office. "We really have our own strengths and put them together," she said. "We bounce everything off each other."
It's a true partnership. For example, she said Brian, having an accounting background, is practical and bottom-line oriented. In her words, "he really sees things from a grounded standpoint," while she's more of a big-picture person.
This synergy has served them well over the years. In 2010, the team opened a state-of-the-art soup base manufacturing facility in Michigan City, expanding production capacity and upgrading technology, to meet growing national demand for Cook's Delight soup bases and flavor products.
Regarding their products, Georgeann says although they offer a wide variety, it's important that they continue to provide targeted, niche solutions.
"We understand that we aren't going to be everything to everyone," she said.
One avenue the couple has pursued is providing solutions for the health-conscious segment of the population. They have been a leader in the organic certification for 12 years and have made it easier for people to eat cleaner and reduce the number of additives in their food.
There's a demand from consumers for more transparency about ingredients and cleaner products. Case in point: Simply Soup Bases by Cook's Delight includes a line of soup bases, broth concentrates and flavor concentrates that meet Integrative Flavors' strict standards for ultra-clean label.
Georgeann says this is just the beginning.
"I see the momentum toward transparency on food labels lasting," she said. "We're going to continue along that line as the standard and fulfill that need."
In order to meet the demand, Georgeann said they will need to expand workforce at some point. The entrepreneur said there is a real need for both skilled and reliable workers in the area. They duo has worked hard to build a solid public image, and the right employees will only further their cause.
The company has been recognized locally in recent years. In 2013, they made the "Indiana Companies to Watch" list. In 2012, they received recognition as the 2012 Jeffrey Butland Family Owned Business of the Year. And in 2010 they received the Business Investment Award from the Michigan City Economic Development Corporation.
Deborah Oatts, president and co-founder of Nubian Construction Group in Indianapolis, holds a similar attitude about her workforce.
"(Nubian's) success is a combination of talent as well as diversity in the workforce," Oatts said. "This allows us to come together and accomplish projects for clients, with unique experience and expertise."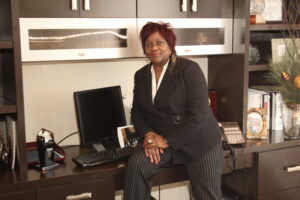 Nubian's staff consists solely of minorities and is 40 percent female. Oatts said she can lean on them now, but she didn't always have such a large team behind her.
Oatts co-founded the business in 1994 with her daughter Nadina Edwards. Today, the company is a local leader in construction management. Oatts reflects on their roots and how far they've come in 22 years.
"Our business was based on the idea of bringing women into the construction arena in an impactful way," she said. Historically, women — especially minority women — have not found careers in construction particularly accessible. Oatts said it has been her mission to mentor women and take a "holistic approach to help them grow and reach their greatest potential."
In addition to investing in employees, Oatts said, the company's success lies in the day-to-day tasks. For example, she said Nubian is very "intentional" about streamlining processes related to all aspects of internal operations. Company executives are cognizant about keeping up with trends that affect not only their business, but also their customers' industries.
That forward-thinking approach is inherent to the company culture. Integrity, trust and following the Golden Rule are the core values that have guided the company —and her family — through the years. In fact, Oatts said she applies the same set of values in how she treats family, staff, clients and vendors alike.
"It's all integrated," she said. "There's no difference (at work or home)."
Oatts carries those values into her vision of being a leader in economic development in the community. She said in advancing the business, she can ensure her employees and their families are strengthened and can in turn give back. What's more, Oatts has made it a priority to focus her efforts on investing in organizations that further youth development, mentoring and emerging leaders.
Nubian Construction and another family-owned Hoosier business — BWI Construction — have more in common than a shared industry. BWI was formed to develop, own, manage and construct affordable housing communities. BWI helps guide the development process from inception to completion. While BWI is in the business of building actual structures, its leader is equally focused on making sure his team has a strong figurative foundation under it.
"We have worked hard to establish a culture of respect, integrity and giving back to clients and employees," said Gary Hobbs Sr., president and CEO, who started the company with his wife, Lori, in 2005.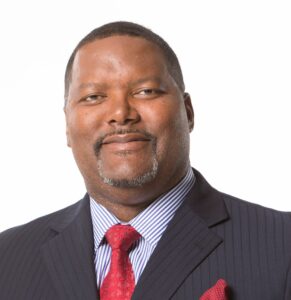 Hiring good employees who subscribe to the mission, as well as those who are good at what they do, has been instrumental in their success, he said. Hobbs has made a point to attract and retain "the best and brightest." That calls for acknowledging the human elements all employees bring to the table. Hobbs said he recognizes his staff have lives outside of work and "understanding the holistic picture" can translate into a happier workforce and, in turn, a healthier bottom line.
The third factor in the company's success, according to Hobbs, is its principled approach. He said he and his wife make "no apology" for being a Christ-centered company. In fact, it's infiltrated into the company culture.
"We allow our faith to direct and guide us in our business decisions," he said.
And there have been many decisions over the years. Hobbs said he's fortunate for the opportunities that have allowed BWI to grow. The firm has expanded from a two-person staff to one of 50 employees. Such growth has not gone unnoticed. The company was recognized by Forbes.com in 2016 as the second fastest-growing inner-city business in the nation.
Hobbs attributes this growth to two factors: the ability to transform their product to meet the needs of the urban sector, as well as a commitment to excellence. Another point of difference is how BWI evaluates potential projects.
"We look at the social impact with all properties, along with the financial return," he said. "The (societal ROI) can be hard to measure at times, but it plays a key role."
For more information about Integrative Flavors, Nubian Construction and BWI Construction, visit integrativeflavors.com; nubianconstructiongroup.com; and bwicommunities.com, respectively.