Staff Report
Over a decade ago, Crystal and Noell Allen took a chance on themselves by agreeing to be partners, not only in title, but in business as well. As Black women, who also happen to be members of the LGBT community, their collective presence represents a level of diversity that, although not widespread, is ever increasing in various sectors. Despite instances of adversity, the pair has plans to leverage their success to impact the community. Read on for more about the Allens and their take on what it means to be a more modern family business.
What inspired you to go into business together?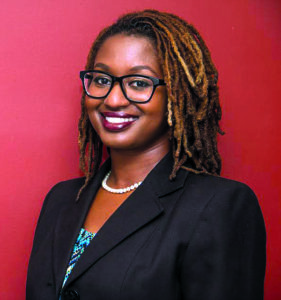 Noell: Crystal started A Total Solution with another accountant in 2006. At the time, ATS was just a bookkeeping firm. Shortly after starting the business, Crystal's partner parted ways from the business, Crystal became a Certified Public Accountant (CPA), and I joined ATS as a co-owner in 2007. Equipped with my background in business management and newly earned law degree, it made practical and business sense to add this level of expertise to the services we provide to our clients. Crystal and I met in college back in 1999 and ever since, we have shared common goals and always aspired to do more for ourselves, our family and our community. We are partners in every aspect of our lives, and it is no different in our business.
What have been some of your most successful moments and/or accomplishments?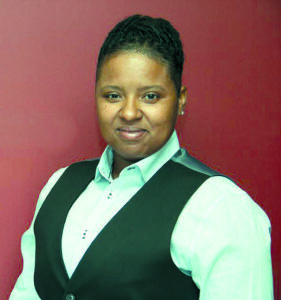 Crystal: The accomplishments and successes we are most proud of are those of our clients. When our clients succeed, we succeed.   Success is when a client comes to us with a product or passion to serve and we are able to step them through the process of establishing their organization, growing its reach, and sustaining its success.   Success is assisting clients in addressing tax situations that have resulted in debt collection letters, IRS tax levies and overall disruption in their lives., success is supporting nonprofits that reach and meet the needs of hundreds in our communities. Success is when we are able to partner with our clients to impact their lives and the lives of others.
As Black women and as members of the LGBTQ community, do you feel that you have to work overtime to combat stereotypes and misperceptions?
Noell: When I present myself, I present my whole self. I am a Black woman with natural hair worn in locs, I speak highly of my wife and daughter, and I am passionate about civil rights and social justice matters. I know based on my appearance alone many assumptions are made without knowing all that I bring to the table. For those who already know me, my work speaks for itself. It is not my responsibility to combat stereotypes that are applied with a broad brush about Black women, lesbian women or an intersection of the two.
Crystal: The best thing someone could do is to tell me I can't accomplish something or look at me as if the seat at the table is not for me. Dealing with adversity, misperceptions and stereotypes has always fueled me to push more, work harder and dig deeper. I recognize that those stereotypes exist, but I also see opportunities to change them in how we live our lives, support our clients, and serve our communities. Further, it is my hope that others who are subject to similar prejudice find comfort and are encouraged through the example I set.
What is the significance of our state having more diverse voices, faces and ideas in the world of business?
Noell: When there are more diverse voices making policy decisions regarding businesses, diverse business ownership, and diverse ideas shaping our business communities, we achieve the best policies, attract the best talent, and, frankly, improve the bottom line for business owners throughout the state. The State of Indiana should be an attractive state for anyone who wants to start and grow his or her business. This state currently has great business laws to make that possible. And as a Commissioner for the Business Law Survey Commission, the Commission who advises the Indiana General Assembly on the business laws of this state, I am a voice for other minority, small business owners when business laws are drafted. The State has seen the fallout of bad legislation that was deemed discriminatory (e.g. RFRA) that impacted the business community. The business community that is made up of diverse voices, faces, and ideas spoke out and loud against such legislation because of their understanding of how important diversity and inclusion is necessary for a business to sustain in these economic times.
Crystal: The needs of our community are diverse and requires different perspectives and ideas. If we are a state that embraces diversity in business, in partnerships, in leadership, then we are better positioned to meet those needs. Those leading our communities should reflect the demographic and population they're serving. Also, and more importantly, diversity in business allows those who are aspiring to chart their own course to see themselves in those places.