Why are so many nail salons Asian-owned?
By Miranda Miller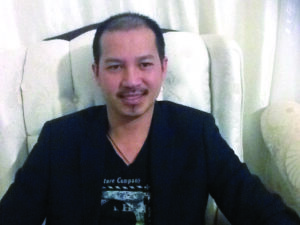 The problem with stereotypes is not that they are untrue but that they are incomplete."
— Nigerian novelist Chimamanda Ngozi Adichie
Have you ever wondered why nail salons so often seem to be owned and staffed by Asian people? If so, you aren't alone. "Why are all nail salons Asian?" turns up 2.2 million results on Google and "Why are all nail techs Asian" turns up 95,000. Since so many people are curious, IMBM thought the topic was worth investigating.
Statistics and history
Of the 129,682 nail salons in this country, 51 percent are Vietnamese, 40 percent are Caucasian, 5 percent are Black and 3 percent are Hispanic, according to Nails Magazine's 2015-2016 statistics. Of the 15,829 nail salons in California, which has nearly 4,000 more locations than the state with the second-highest number, approximately 80 percent are Vietnamese.
But why?
As a Beautygeeks blogger said, actress Tippi Hedren, the blonde who starred in Alfred Hitchcock's movie "The Birds," "sparked the beginning of the Vietnamese nail salon industry in 1975."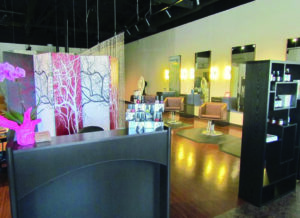 After the Vietnam War ended in April of that year, tens of thousands of Vietnamese migrated to the United States. Hedren, who'd been serving as international relief coordinator for Food for the Hungry, visited a refugee camp near Sacramento. While trying to come up with careers the women could learn to start new lives, she noticed them admiring her fingernails, she told the BBC. Since the women would only need to learn a few words of English to accommodate customers, she flew her manicurist into the tent city once a week to train them. She also persuaded a nearby beauty school to enroll 20 of the women.
Hedren enabled those women to pursue the American dream, so they paid it forward by sending money back home and helping other refugees get started in the profession. Today, Hedren is known as the "godmother of nails," and many technicians across the country are descendants of the 20 she helped enroll in school.
More to the story
According to Kiem Voong, who owns Mi Nail Salon in Indianapolis, many Vietnamese go into the industry because they have relatives or friends who are in it, but learning a skill that you can perfect in six months to two years is also easier than going to school for six to eight years and having to take ESL and computer classes in addition to what's needed to attain a degree.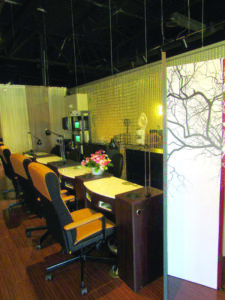 After six months of training, a nail technician in the Midwest can earn $2,000–$3,500 per month, he said. "So that's why they don't want to do manufacturing or work in restaurants or supermarkets."
Voong speaks from experience. He grew up in Vietnam, and then his uncle sponsored his family, enabling them to move to Los Angeles when he was 20. He worked in a machine shop for four years and hated it. He also attended community college for two years.
Five years after his mom and sister moved to Indiana, where expenses and housing prices are lower than in LA, Voong and his wife, Ivy, who earned a marketing degree in Vietnam but decided not to pursue her master's degree in the United States because of the writing and English involved, followed suit. They opened Mi Nail Salon in June 2012 and quickly became one of the most successful salons in Indianapolis.
Whereas Vietnamese nail salons are often reputed to be unlicensed, unsanitary and unfriendly assembly lines that turn over customers quickly to squeeze more in, Voong's near-100 Yelp and Google reviews praise his staff's attentiveness and his salon's cleanliness. Mi Nail Salon seems to be the only one that has pedicure bowl liners.
"People come to us knowing they're going to have relaxation and quality work," he said.
Like many business owners, the Voongs aspire to retire early. Dispelling stereotypes may help them achieve that goal.