Enjoy family fun at three Indiana destinations
By Stephanie Figy
Whether you enjoy city living, suburbs or farmland, Indiana has the perfect place for you. Lauded for its livability, cities and towns across the state often earn accolades. Fishers was recently named a best place in America to raise a family by Money Magazine, while Carmel earned a best places to live title from the website Niche. But what makes Indiana so appealing to families? Many factors affect these ratings, including cost of living, opportunities, public schools and local amenities. In the spirit of celebrating Indiana and what the state offers, learn more about some industry leaders paving the way for family fun.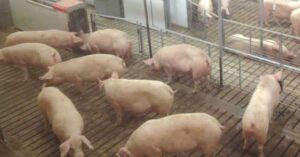 Fair Oaks Farms
Fair Oaks Farms mixes fun and education by offering multiple family-friendly activities on a working farm. Visitors can choose between the farm's three planned adventures — Dairy Adventure, Pig Adventure and Crop Adventure — or do all three. Each one provides an enriching experience, but there's a special surprise on the Dairy and Pig Adventures.
"Some of our more popular attractions are the birthing areas in both the Dairy Adventure and the Pig Adventure," says Marketing and Special Events Director Leslie Rusk. "Watching a baby being born never gets old for our guests."
Another guest favorite is the outdoor play area, Mooville, Rusk adds. While the farm is open year-round, Mooville is only open between Memorial and Labor Day. Visitors who want to experience all three adventures should allot three to four hours, longer if they want to eat farm-fresh fare at the Cowfé or Farmhouse Restaurant! 
Upon arriving at Fair Oaks Farms, visit the admissions building to receive wristbands and a campus map, then get ready for some family fun!
IF YOU GO 
Where: 856 N. 600 East 
Fair Oaks
When: 9 a.m.-5 p.m. Monday-Saturday
10 a.m.-5 p.m. Sunday 
Admission: Adult adventures cost $20-$29.95. Kid adventures (3-12 years of age) cost $15-$25, free for children 2 and under. 
Visit fofarms.com for more information.
Wonderlab Museum of Science, Health, and Technology
From the Bubble-airium water play area to 21+ Wonderlab After Dark events, hands-on science museum Wonderlab offers something for people of all ages. According to Marketing Director Aleisha Kropf, a guest favorite is the Fitzgerald Hall of Natural Science, which houses live insects, amphibians and reptiles.
When planning a visit, be sure to check the events calendar on the website. The museum recommends allotting two hours for a visit. Admission is valid for the entire day, so guests can come and go as they please. Stop by the welcome desk for a free storage locker key, information on nearby restaurants and other attractions, or to purchase tickets for the day's special shows.
IF YOU GO 
Where: 308 W. Fourth St.
Bloomington
When: 9 a.m.-6 p.m. Tuesday-Thursday
9 a.m.-5 p.m. Friday-Saturday
1 p.m.-5p.m. Sunday 
Admission: Members are free. Admission for nonmembers is $9. A basic annual family membership for up to five people costs $108.
Visit wonderlab.org for more information.
Carter's Play Place
Carter's Play Place offers an inclusive environment for children of all abilities. Aside from the adaptive indoor play gym, Carter's Play Place provides occupational therapy services and hosts birthday parties, parents' nights out, classes and more. 
Carter's Play Place has toys, a trampoline, slide, zip line and swings. In addition, there's a full kitchen that families can use to store snacks to eat throughout the day. Last but not least, supporting Carter's Play Place means supporting a recreational center that serves special needs children and their families in a positive, fun and clean environment. 
IF YOU GO 
Where: 17219 Foundation Parkway
Westfield
When: 9 a.m.-4:30 p.m. Monday-Friday
10 a.m.-4 p.m.* Saturday-Sunday 
*Weekend hours vary depending on birthday party schedule.
Admission: A single day pass is $10. Discounts are available for siblings or punch cards. An annual membership is $50 for one child, $75 for two, and $99 for three or more.
– Visit cartersplayplace.com for more information. I