By Oseye Boyd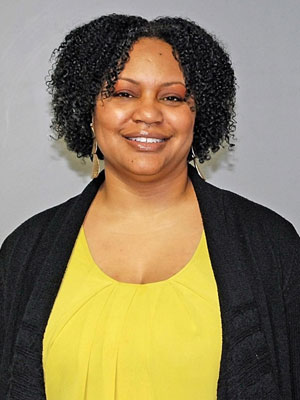 As someone who is a big proponent of education, I'm a firm believer in options. To me, education equals options. I also believe most of us want to be successful in life. However, the definition of a successful life varies from person to person. There is no one way to be successful, which is why I appreciate options.
Education allows you to have options. Options allow you to determine your path to success. Education doesn't always mean a four-year degree at a large university. Training for a skilled trades job is an education. And, education doesn't always mean you have to pick up a book. Hands-on education is one of the best ways to learn. Options are why I'm so excited about this issue.
The state of Indiana offers its residents several opportunities for training and education that can lead to a successful career. For example, participants in the WorkINdiana training program enjoyed an annual salary increase of $7,500. That's a significant increase in income, which also helps the economy. Although the state is ending the program, Indiana will continue to educate and train Hoosiers through a new integrated and training model, which will use some aspects of WorkINdiana.
Employers who want to offer on-the-job training to help their employees boost their skills (and wages) in advanced manufacturing, building and construction, health and life sciences, IT and business, transportation and logistics, and agriculture can take advantage of Employer Training Grants through Next Level Jobs, Gov. Eric Holcomb's job training program. Companies such as Tyson Foods, Allegion, Farmers Insurance and Indiana University Health use these state grants to train their employees. Since the program was implemented in 2017, 442 companies have used the grant to train 6,371 employees.
While these state-funded programs are good news for Indiana, employers aren't waiting on government to help train employees. Companies such as Cummins and Praxair developed their own programs to fill gaps. Cummins has created an apprenticeship for employees to learn to become an industrial electrician as that is a gap the company needs to fill. I applaud Cummins for taking the proactive approach and filling the need from within.
When business leaders take the initiative to train current employees for more skilled, higher paid positions, they're building a relationship with those employees that actually will go far beyond a paycheck. When employees feel valued, they stay. Those employees also brag on their business, telling family and friends and anyone who will listen how awesome their place of employment is. As a child I remember hearing adult family members discuss their jobs with each other. Rarely did they seem excited about their jobs. I definitely knew I didn't want to work at those places. However, on that rare occasion that I heard an adult wax poetically about his or her job, I realized you could actually want to go to work every day, and you could actually love your job. Of course, I had no clue what a job consisted of back then, but I knew I wanted to be at a place where people didn't speak negatively of their job. I wanted to work at a company where I felt valued.
What I didn't know then, but came to know as an adult, is most of the time the people who spoke negatively about their jobs felt as if they had no other option. They took jobs out of necessity. They often lacked the education to advance or move into a different job. Those who seemed to love their job often had careers. I made a mental note about what I perceived as the difference in jobs and careers. One you take; the other you choose. Choice equals options, which is why the programs from the state and businesses are so vital. These education and training programs empower employees, and that's a great thing.
When I see companies pouring resources into their employees, I know those business leaders understand what it takes to not only make a profit but also create longevity. You do that by creating an atmosphere where employees feel as though they matter, and they're not just a number. You do that by creating an environment where employees feel a sense of community. They want to remain in their jobs. We often hear about schools being the center of a community, but I would say the same applies for businesses. Think about the major employers in your community.