By Brian Engelhart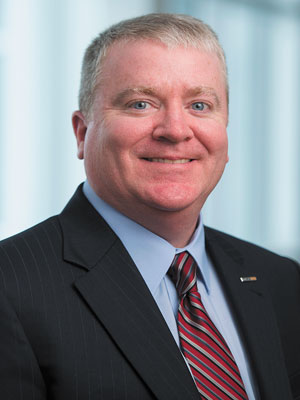 When considering going back to school, many working adults start with two questions: Can I do it? And, is it worth it? Indiana Tech is a university where the answer to both questions is a resounding yes.
Founded in 1930 in Fort Wayne, Indiana Tech is a nonprofit, comprehensive university that excels at educating students of all ages and from all walks of life, for all kinds of meaningful work. The university strives to create a truly inclusive community of learners, and to ensure that students are supported and empowered to maximize their job prospects and advance in their careers.
Nearly 1,600 undergraduates — who start college right out of high school — call Indiana Tech's beautiful campus in downtown Fort Wayne home. Yet a larger number of Tech students — more than 8,000 — are working adults who learn online and at one of Indiana Tech's regional classroom locations around Indiana.
This focus on working professionals includes close partnerships with Indiana businesses of every size and description. Indiana Tech works with organizations to provide education and training to their team members, which helps companies attract and retain top talent. Staff members and managers add to their skills while achieving their educational goals, benefitting them and their employers. Indiana Tech also develops custom programs for corporate partners and has the ability to offer on-site courses at partner locations.
Indiana Tech offers degrees at the associate, bachelor's, master's and Ph.D. level, as well as professional certificate programs. Each is aligned with an in-demand career, including project management, engineering, business, cybersecurity, accounting, information technology, computer science, health care administration, health information technology, criminal justice and more. The university's programs are fully accredited through the Higher Learning Commission (HLC), and many programs hold discipline-specific accreditations. Indiana Tech is also a member of the Council for Adult and Experiential Learning (CAEL).
Beyond quality degree programs, busy working adults also find Indiana Tech an ideal fit due to class schedules that allow them to take one class at a time and still make rapid progress towards their degree. Many classes start every six weeks, allowing students to begin their education at any time of year. Students can take classes online or at one of Indiana Tech's 18 regional locations. Locations include Munster, Warsaw, Mishawaka and Fort Wayne in the north; Lafayette and three Indianapolis-area locations in central Indiana; and Evansville, Jeffersonville and Louisville in southern Indiana and neighboring Kentucky.
In the end, the best way to answer the question of whether an Indiana Tech education is worth it is through the experiences of the university's graduates. Aaron Pence, a co-founder and owner of Three Rivers Distilling Co., earned his associate, bachelor's and master's degrees at Indiana Tech. "I wanted to finish my degree and move up in the Air Force. Indiana Tech worked into my schedule, so I got my associate and went right into my bachelor's and master's degrees. Our hometown startup has since grown to one of the largest distilleries in the state. That's how simple Indiana Tech makes it."
Aisha Arrington, executive director of The Ombudsman Program, earned her MBA from Indiana Tech. "Going back to school is a big decision. With kids at home and a demanding job, there's no such thing as work-life balance. I got my master's from Indiana Tech, and then I was accepted into the most selective leadership program in my city. Then, I was appointed to the human relations board by the mayor. And it really wouldn't have happened without Indiana Tech."
Brian Engelhart is vice president of Marketing and Communication at Indiana Tech.