By Oseye Boyd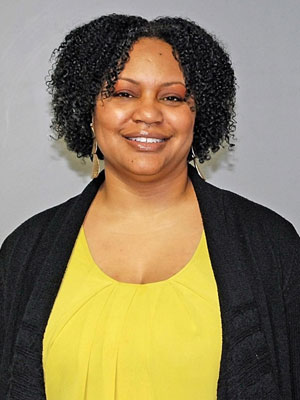 This issue is a special one. Every January, Indiana Minority Business Magazine recognizes individuals and organizations that prioritize diversity. They're collectively known as Champions of Diversity. To their credit, these leaders don't just say diversity is important. They demonstrate it in hiring and promotions, and it extends to their work within their respective communities.
Business leaders who embrace diversity and inclusion instead of viewing it as a necessary evil are to be commended. It's not easy to step back, analyze shortcomings and then endeavor to make improvements. As citizens from around the globe continue to make Indiana their home, it's imperative that all Hoosiers feel valued. And, the Champions of Diversity do just that and even more.
It only makes sense for a magazine focused on diversity to celebrate it. Diversity in Indiana has increased since the inception of this magazine. Admittedly, the changes in our great state make some feel uncomfortable. Change always does. Change can be a good thing, though. Growth can't happen without change. To see Indiana become a state where different backgrounds and cultures can live in harmony is truly a beautiful thing.
In addition to honoring our Champions of Diversity, this issue examines minority representation in the adult beverage industry. The number of craft breweries and wineries continues to grow in Indiana. While there isn't definitive data on the number of minorities in the industry, it is a small piece of the pie. However, that is slowly changing as more women and ethnic minorities enter the industry. It is an exciting time for enterprising entrepreneurs who want to add their own flair to adult beverages. It's fascinating to see the directions creative minds take when it comes to beer and wine. For years beer drinkers had a few options — Budweiser, Pabst Blue Ribbon, Michelob. Not today. From ales, IPAs to lagers and stouts, the list of beer types is ever growing and becoming more sophisticated. Speaking of sophistication, wine is the epitome of the sophisticated adult beverage. As more consumers learn about wine, it is becoming less intimidating to newcomers and more accessible as wineries dot Indiana's landscape.
As winter transitions to spring, Indianapolis will welcome its first ever documentary film festival. Aptly named, the Indianapolis Black Documentary Film Festival. The festival will screen 20 films over two days in April. The films will showcase African American history and Black culture. I have to say the idea of a film festival solely dedicated to documentaries about Black people and Black culture is cool. There's so much unknown history, and a chance to learn some of these amazing stories is exciting for all of Indiana's residents.
Indiana has great potential is a phrase often heard. I agree with that statement. However, it doesn't mean Indiana isn't already achieving great accomplishments. In looking for ways to improve, leaders — in both government and business — are making those improvements and striving to make more. Indiana leaders refuse to be stagnant. They're always looking for creative ways to become better, do business more effectively and employ more Hoosiers at a living wage. It's encouraging to witness the progress our state has made, and exciting to see the progress that will come.