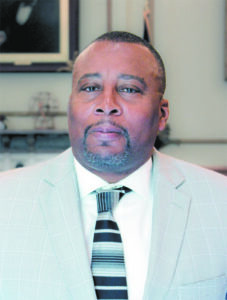 Gov. Eric J. Holcomb appointed Greg Wilson executive director of the Indiana Civil Rights Commission (ICRC). In this role, Wilson will oversee the commission that enforces civil rights laws, investigates discrimination complaints and educates organizations, companies, landlords, associations and individuals on their rights and responsibilities under Indiana civil rights laws. Wilson will also lead the team overseeing Indiana's five cultural commissions including the Dr. Martin Luther King Jr. Indiana Holiday Commission, the Indiana Commission for Hispanic/Latino Affairs, the Indiana Commission for Women, the Indiana Commission for the Social Status of Black Males and the Indiana Native American/Indiana Affairs Commission. Wilson is an Indianapolis native and served for eight years in the U.S. Army. He is a partner and volunteer for the Indianapolis Ten Point Coalition and previously served as board chairman for Indiana Black Expo Inc. Wilson currently serves as a board member for Visit Indy and the International Advisory Board and is chairman of the Governor's Commission on Minorities and Women's Business Enterprises. Indiana Minority Business Magazine honored Wilson in 2011 with a Champion of Diversity award, and in 2013 the National Association of Women Business Owners named Wilson an Indianapolis Choice Visionary award winner for his work with women-owned businesses.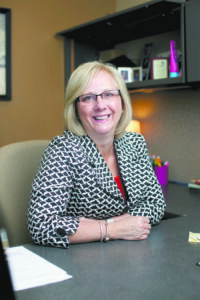 Indiana Wesleyan University announced Colleen Derr has been named the new president of Wesley Seminary at Indiana Wesleyan University. Derr, who has been part of Wesley Seminary since 2011, will begin her new role in July. Since joining Wesley Seminary, Derr has served as assistant dean and an associate professor. In addition to chairing the Seminary faculty, she has served as a member of the University Faculty Senate and has been active on numerous university committees. She is currently part of the team developing a Doctor of Ministry in Formation, which is scheduled to launch in the fall of 2018, and she was an integral part of developing the Master of Arts in Children, Youth and Family Ministry. Derr has a Master of Arts in Ministry Leadership from Indiana Wesleyan University and a doctorate in education in Christian Education Leadership from Regent University.
The Northeast Indiana Regional Partnership announced that marketing and communications professional Kate Virag is joining the executive staff to serve as vice president of marketing and strategic communications.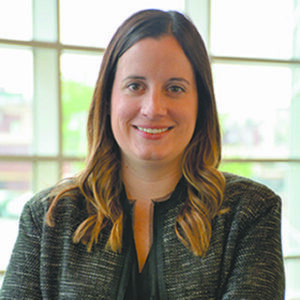 In this role, Virag will be responsible for planning, overseeing and executing all marketing and communications efforts for the Regional Partnership and acts as the primary media contact for the organization. She joins the Regional Partnership with direct experience in marketing, communications and public relations in retail and fashion, most recently with Matilda Jane Clothing and Vera Bradley.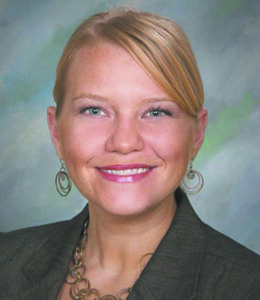 The Muncie-Delaware County Economic Development Alliance and the boards of directors of Delaware Advancement Corporation and the Muncie-Delaware County Chamber of Commerce announced that Traci Lutton has been named vice president of economic development. Lutton has been serving in the role on an interim basis since October 2016, replacing Terry Murphy, who retired in July 2016. Lutton, who has more than a decade of experience in economic development, formerly served as assistant director of business development for the alliance. Lutton graduated from Ball State University in 2005 with a bachelor's degree in digital communication and media/multimedia. In 2008, she graduated from the University of Oklahoma's Economic Development Institute.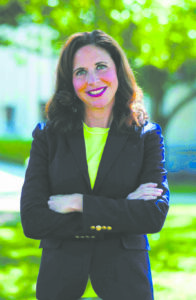 The board of Leadership Indianapolis announced that former state representative and Kiwanis executive Christina Hale has been named president and CEO of Leadership Indianapolis. Hale replaces Linda Kirby, who was involved with the organization for over a decade. Hale served for four years as a state representative from Indianapolis and was a candidate for lieutenant governor in 2016. During her election campaign in 2014, the Indiana Chamber of Commerce called her "one of the most active, thoughtful and determined state legislators." In selecting Hale as his running mate, gubernatorial candidate John Gregg cited her "record of reaching across the aisle." Before entering the political arena, she spent eight years with Kiwanis International, serving as director of executive and board services, lead area director for Europe and Asia Pacific, and chief communications officer. A Purdue University graduate, Hale began her career as a newspaper reporter in northern Indiana then worked in state government for the Indiana Department of Commerce and the governor's office. Hale serves on the boards of Indiana Humanities, the Indiana Commission on Latino Affairs, the Domestic Violence Network, the Indiana Coalition to End Sexual Assault, Heartland Film and Film Indy.
The Indiana State Police recently promoted Paulita Thomason to the position of Indianapolis Regional Laboratory Manager.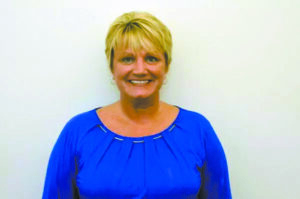 Thomason graduated from Rockcastle County High School in Mount Vernon, Kentucky, in 1989. She attended Eastern Kentucky University and earned a Bachelor of Science in Forensic Science in 1994. She began her career with the Indiana State Police in 1995 in the Trace Evidence Unit and performed casework in Fire Debris and Fiber Analysis. In 1997, she transferred into the Biology Unit where she worked Serology, DNA and Bloodstain Pattern Interpretation cases until her recent promotion. Thomason now has oversight for maintaining the evidence system within the Laboratory Division, which includes evidence submissions from law enforcement agencies in central Indiana. She also has managerial responsibility for the evidence clerks and photo technicians who are assigned to the laboratory.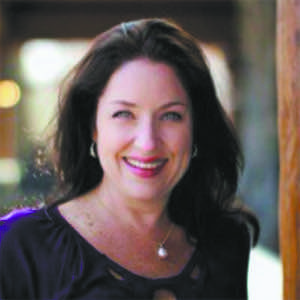 The Indiana Family and Social Services Administration named Susana Suarez director of development for the Indiana Neuro-Diagnostic Institute and Advanced Treatment Center (NDI). The NDI is under construction on the campus of Community East Hospital in Indianapolis and is the marquee project for the State's effort to provide cutting-edge mental health services to qualifying Hoosiers. Suarez currently serves as the executive director of communication strategies for Gov. Eric J. Holcomb. Suarez serves as councilwoman at-large and is past president of the Zionsville Town Council with additional leadership roles on the Zionsville Safety Board, Board of Police Commissioners and the Indiana Commission for Higher Education. While based in Washington, D.C., early in her career, Suarez was appointed by President George W. Bush to serve in various positions, including assistant director for regional operations for the Federal Emergency Management Agency and chief compliance officer for The Peace Corps. She served as executive director of the Hispanic International Trade Council and deputy director for political coalitions with the Republican National Committee. Prior to her role with Gov. Holcomb, Suarez was the president and CEO of Media Moon Communications, which advised clients around the globe. She earned her degree from the Ohio State University and is a graduate of the senior management program at the International Institute for Management Development in Lausanne, Switzerland.
Franklin College has named Evelyn Buchanan its new vice president for development and alumni engagement on the president's cabinet.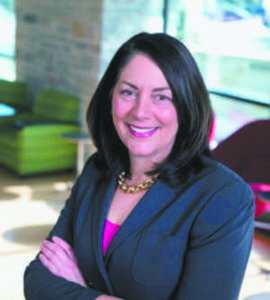 With more than 20 years of fundraising experience, Buchanan comes to Franklin from Carthage College in Kenosha, Wisconsin, where she has served as the vice president for institutional advancement since 2015. She has previously worked for Colgate University, State University of New York (SUNY) Empire State College, the Culinary Institute of America and the Institute of Ecosystem Studies, all in New York, and Franklin Pierce University in New Hampshire. She also has experience as a development consultant. She earned a Bachelor of Arts from SUNY Empire State College and a Master of Science in management — nonprofit leadership from New England College.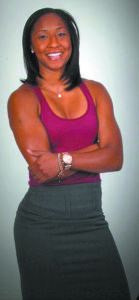 Arizona State University head women's basketball coach Charli Turner Thorne announced that Indiana Fever guard Briann January has been named assistant coach at ASU. January, who helped lead ASU to 104 wins — the most in program history in a four-year span — while playing for the Sun Devils, will continue her professional playing career with Indiana. January, who last year was named to the Pac-12 Women's Basketball All-Century Team, concluded her Sun Devil playing career at or near the top of several ASU career statistical categories including assists (first), free throw percentage (first), steals (second) and free throws (second), among others. In 2014, January was named to the East All-Star Team for the WNBA's annual All-Star Game that was played in Phoenix. In 2012, January averaged 10 points per game in the WNBA Finals to help lead the Fever over the Minnesota Lynx for the WNBA title. As a rookie in 2009, January had an immediate impact as Indiana made its first WNBA finals appearance.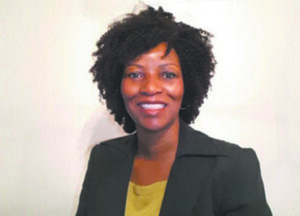 The American Red Cross has named Davetta Henderson AmeriCorps program director for the Indiana region. She is an AmeriCorps alumnus with more than 20 years of administration experience in higher education, the social service industry and the federal government. Over the years, Henderson has participated in dozens of nonprofits and community service agencies in Indianapolis. Henderson formerly served as managing director of instructional operations and general studies at ITT Technical Institute Online. Henderson earned a B.A. in business administration from Concordia University-St. Paul, an M.S. in community psychology from Martin University, a doctorate of psychology from California Southern University and an education doctorate from Walden University.