By Terri Horvath
Testing phase? Done. Building phase? Check. Now, The Startup Ladies is moving into the next evolution, which is the membership model. This summer, founder and CEO Kristen Cooper will announce membership fees for entrepreneurs looking to the networking group for the connections to help start or build their own companies. She began working toward this goal in 2014. Since then, The Startup Ladies has grown into a diverse network of women-owned businesses in Indiana.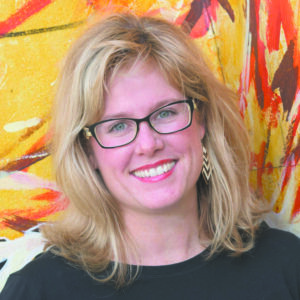 Cooper founded the organization to "identify, educate, connect and increase investment in women entrepreneurs starting up and scaling business." The company functions as a connecting agency between experienced executives and beginning entrepreneurs.
She accomplishes her goal through monthly meetings and bi-monthly Startup Study Halls. Each event provides the means to learn and network. Many are held in the Fishers area where Cooper has her headquarters. The meetings tend to emphasize relationship building, while the study halls primarily focus on the means for growing. Cooper emphasizes that novices along with veterans come to enhance their network, knowledge and skills. This also applies to the investors.
"We want to grow the opportunities that the average Jane and Joe have to become investors, and to connect these funders to startup owners," she said. "This includes more experienced business owners who want to understand how to scale up their companies."
Like many entrepreneurs, Cooper built her fledgling group while still holding down a full-time job with a different company. Her effort was rewarded when she was named one of the Indianapolis Business Journal's Women of Influence in 2016 for her work as founder of The Startup Ladies and vice president of operations and corporate development at Sticksnleaves.
Cooper started her professional journey in Bethlehem, Pennsylvania. She received her degree in communications from Penn State. Job opportunities cropped up at the University of California, Santa Barbara, where she served as director of annual giving and director of development. A move to Indiana brought other opportunities with Butler University, Riverview Hospital Foundation and the Indianapolis Chamber of Commerce.
Entrepreneurship beckoned in 2014 when Cooper developed her own software, which ultimately didn't make it to the launch pad. But that knowledge was applied successfully at Sticksnleaves, which helps develop products primarily for entrepreneurs and established companies using high technology.
The idea for The Startup Ladies came when she ran into another female entrepreneur in the ladies room at Launch Fishers. A conversation ensued, ending with the idea for further discussion with other women in business. She found that women wanted and needed information on starting and building their companies. Plus, they shared similar challenges, such as working two jobs and raising a family.
Any issue related to business is fair game at The Startup Ladies. Cooper emphasized she wants members to know the group's events are open and safe for both women and men. She sees diversity as a competitive advantage in all businesses.
"One of my goals is to grow the number of diverse women in the organization," said Cooper. "We want them to know that there is safe space and a community of people who can relate to the same problems and to get investors connected to them."
The first step is a visit to The Startup Ladies. Find more at thestartupladies.org.
Startup features companies that have been in operation for one to three years. To have your company considered for a feature, please email newsroom@indyrecorder.com with the name of your company, contact information, a short description of your product or service and a link to your website.