By Victoria T. Davis
Home to about 70,000 residents, Muncie, Ind. is widely known as a small college town home to Ball State University students and the legendary Ball Brothers, who were from a local family famed for the creation of glass Ball jars used in canning food. Famous Ball State alumni include Late Show host David Letterman, Garfield the Cat cartoonist Jim Davis, and Apple Inc. executive Angela Ahrendts. Ball State is classified by the Carnegie Classification of Institutions of Higher Education as a high research activity university. It includes seven academic colleges: including the College of Architecture and Planning; the College of Communication, Information, and Media; Miller College of Business; the Teachers College; Burris Laboratory School; the Indiana Academy for Science, Mathematics, and Humanities; and the Center for Business and Economic Research. Muncie offers tons of local cafes, intimate accommodations and fun filled attractions to keep any family, business person, student or local resident eager to learn more about the historic community.
Attractions
Muncie Gras: Each year the city's "biggest party," Muncie Gras, brings in thousands of residents for music and fun. Learn more at: downtownmuncie.org/muncie-gras.
Cardinal Greenway: Enjoy 62 miles of walking, hiking and biking trail from Marion through Muncie to Richmond in East Central Indiana. Cardinal Greenways is a private, not-for-profit organization that hosts the longest running trail in Indiana.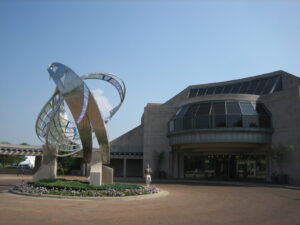 Minnetrista: Once the home site of F.C. Ball, a member of the Ball family, Minnetrista has devoted more than 10,000 square feet to the preservation of the artifacts and archival material which document the history of East Central Indiana. The center holds various activities throughout the year including its Black history month program, nature walks, and indoor farmer's market and Family Adventure Day. For more information, see: minnetrista.net/
Muncie Children's Museum: The Muncie Children's Museum provides more than 37,000 square feet of entertainment for children. Little ones are invited to hop aboard The Big Rig, an indoor semi-truck, to see what it's like in the big seat. The Five Senses outdoor garden, Make Believe Theater, Book Nook, Water Works and Marsh Mini Market are all attractions children are sure to enjoy. For more, visit the museum's website at: munciemuseum.com.
David Owsley Museum of Art: Located in the Fine Arts building at Ball State University, this state-of-the-art museum displays a collection of art from not only the United States but Europe, Africa, Asia and the Pacific Islands. The museum hosts a variety of events throughout the year including free art tours, family days, Meditation at the Museum, and Art High at Noon Tours. For more information, cms.bsu.edu/web/museumofart
Muncie Civic Theatre: This not-for-profit organization, which began in 1931, provides diverse theatrical dedicated to artistic growth and community enrichment. This year productions such as Peter Pan, The Color Purple and The Wizard of Oz will entertain audiences throughout the community. For more, see munciecivic.org
Accommodations
While the city of Muncie offers more than a dozen hotel chains to choose from when enjoying an overnight stay, three bed and breakfasts have recently stolen the spotlight.
Grandview River House: Resting just 20 minutes outside of Muncie, Grandview River House rests on 50 acres of grounds and rolling farmland. The location includes a two-acre fishing lake and grand view of the White River. This bed and breakfast is also equipped with a large banquet room, wood-burning fireplace, a jetted tub and commercial gas grill. 13000 E. Stanley Rd., Selma, Ind. (765) 468-6099.
McDowell-Nearing Bed & Breakfast: The self-proclaimed "premiere bed and breakfast inn" is conveniently located close to Ball State University and Downtown Muncie. The location's four guest rooms are designed with private in suite bathrooms, quality furnishings and linens, Wi-Fi, and cable TV. Single travelers, military veterans, senior citizens and Ball State and Taylor University parents receive discounts when making a reservation. 2005 N. Tillotson, Muncie, Ind. / (765) 282-7912.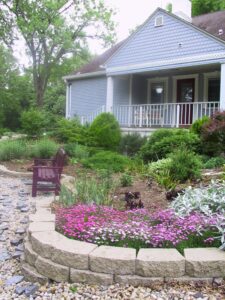 River Gardens Bed & Breakfast: River Gardens B&B is located along the White River on three landscaped acres that feature perennial and herb gardens, a prairie, an orchard, and raised beds for vegetable gardens. Breakfast is served each morning and can include, but not limited to eggs, turkey bacon or sausage, toast, pancakes; an assortment of fruit; cold cereals or oatmeal and an assortment of beverages. This accommodation includes a variety of shared spaces, a gazebo, flower garden, sunroom, laundry facility and two bedrooms to choose from. 4610 S Burlington Dr., Muncie, Ind. / (765) 284-2964.
Dining
New Corner Brewing Company: As the city's local brewing company, this business handcrafts locally-brewed beer offered in 64 and 32 oz. Customers can arrange a brewery tour or attend special tasting events. 1900 W Mt Pleasant Blvd, Muncie, Ind. / (765) 730-4376.
12th Street Café: This small town café serves a variety of coffees and warm beverages as well as breakfast around the clock. From biscuits, sausage and gravy to buttermilk pancakes, steak-n-eggs to home fried potatoes, 12th Street Café has a wide selection of dishes to choose from. 1900 S. Mock Ave., Muncie / (765) 286-1901.
Amazing Joe's Grill: Enjoy music from the 70s, 80s and 90s while enjoying hand-tossed sautés at Amazing Joe's Grill. The 160-seat eatery offers an $8.99 menu Monday through Thursdays from 4-5 p.m. The traditional menu includes items such as The Onion Tower, Italian Chicken Nachos, Joe's "Famous Fillet" Kabob, Country Fried Chicken and the Philly Cheese Burger. 909 N. Wheeling Ave., Downtown Muncie, Ind. / (765) 288-9470.
Berry Winkle Frozen Yogurt: Make-Your-Own Choose from more than 50 toppings to pile on 15 different flavors of frozen yogurt at Berry Winkle. Customers with a loyalty card who purchase more than nine cups of dessert priced at $3 or more, receive their 10th one for free. 115 S. Tillotson Ave., Muncie, Ind. / (765) 282-1699.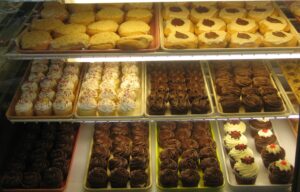 Concannon's Bakery, Café & Coffee Bar: Not only does this bakery have traditional fresh baked goods, it has also become a popular spot to enjoy grab a soup, salad or sandwich. Choose from seven different wraps, seven different salads and a menu just for the kids. 4801 W. Baker Ln., Muncie, Ind. / (765) 288-9820.
Damask Café: Damask is the rich, elegant cloth used in clothing, tapestries and upholstery and as creative as the colors are, the food served at Damask Café reflects an "artful mixture of flavors." The menu includes a combination of lean meats, vegetables, wraps and salads. 3201 W Bethel Ave, Muncie, Ind. (765) 273-7338.