By Scott Moorehead and Ryan McCarty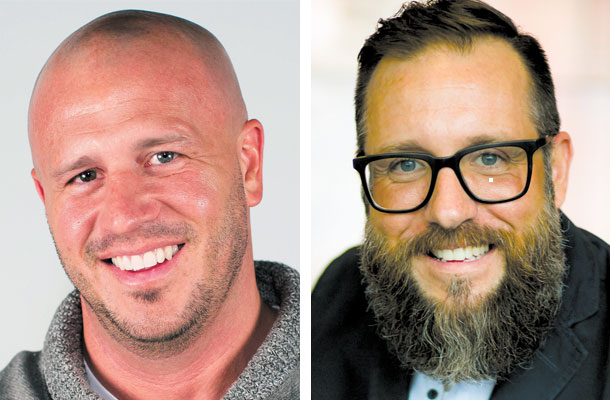 What answers do you think you'd get? If you hear many responses with keywords like "paycheck," or "Ping-Pong tables," or "casual dress code," you might be in some big trouble.
Consider conducting a little experiment inside your organization. What would happen if you asked every single person the following question: Why do you come to work every day?
In case you haven't noticed, today's workers — especially millennials and Gen Z — seek out workplaces that embrace a cause that extends beyond the organization. They want to make a difference in what they do. That means if you're going to attract, or even keep, your best employees, you might need to rethink the connections between doing work and doing good and how they can be directly related. As the famed business guru Peter Drucker said, your best workers have options, and you need to manage them as if they were volunteers. How then can your organization expect to attract — and then retain — great talent, which is most organizations' real competitive advantage? The short answer is via your culture, which is the real secret sauce to making your organization "sticky" at keeping its best people and inspiring them to engage in their work in meaningful ways. Ping-Pong tables aren't sticky (well, most aren't, and if they are, gross).
Let's first admit that culture has become one of those catchall phrases that everyone is talking about these days without perhaps knowing precisely what they are talking about since it can mean different things to different people. For our purposes, let's define culture as what most of your people are doing most of the time inside your organization as it relates to your norms, beliefs, and values. What makes a culture truly sticky, therefore, comes down to a couple of things:
Knowing why you are in business (your norms, beliefs, and values) and
Hiring talent that shares those same values.
When you can connect those dots, you significantly increase your chances of keeping great people over the long haul. Case in point: 92% of our company's workforce (our company is a national telecommunications retailer) is made up of millennials between the ages of 25 and 35.
Those younger workers expect a lot from their employer and, as a result, tend to move between jobs quite a bit. In our industry, turnover averages about 66 percent. However, our people tell us that our Culture of Good, where we give our people permission to do good while they do their job gives them a sense of fulfillment at work. That's a big reason why our turnover is down 25% — even though our workforce has more than doubled over the past five years. People want to work with us because they know they can make a difference in the world where they work thanks to our Culture of Good.
Put simply, recruiting and retaining your top people is good for business — no matter what industry you are in. For this reason, we co-authored a book, "Build A Culture Of Good — Unleash Results By Letting Your Employees Bring Their Soul To Work," to teach other business leaders lessons we learned from our experiences. We also built a digital solution to provide leaders with a step-by-step playbook to build their own Culture of Good that makes their workplace and world a better place.
By building a culture that gives our people permission to care and to do good through their work:
We have saved about $3.7 million a year in reduced turnover costs
Our people have driven our top line sales up 200% while operating income has soared 490%.
That's right: we're more profitable as a result of embracing the Culture of Good, which has allowed us to do more good as a result.
We now contribute thousands of dollars per employee each year to good causes — and that doesn't even count the thousands of hours of volunteer time and personal contributions our employees make every year. However, don't mistake this as charity. We've proven that by doing good, you can help grow a profitable company, which then enables you to give back to the world in amazing ways on an ongoing basis. Is it really any surprise that people want to come to work with us? It turns out that's why people want to buy from us as well. Our Culture of Good is both the product of and the fuel for our success and can be for yours as well!
For more information on Culture of Good and the digital solution that helps companies like yours build your business with good reach us at www.cultureofgood.com.
Co-founders Scott Moorehead and Ryan McCarty of TCC, one of Verizon's largest premium retailers.