By Leroy Robinson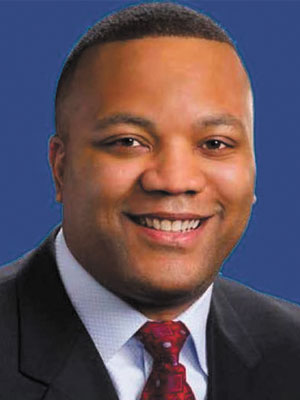 When Central Indiana Community Foundation (CICF) announced its five-year strategic plan in 2019, the question most asked was, "How will they do that?" With a bold vision to help create neighborhoods and environments that empower people, change systems that unfairly hold people back and dismantle systemic racism, it's a natural question to ask.
While CICF knows its goals are ambitious, the foundation is committed for however long it will take — but that doesn't mean the foundation isn't already making changes. Several new partnerships with individuals, families and businesses and services to make the community more inclusive and equitable will help CICF accomplish these goals.
The African American Legacy Fund of Indianapolis (AALFI)is a collective philanthropic initiative created by leaders in the African American community, for the African American community. The fund is working to improve life-affirming outcomes for the African American community. Through a giving circle and endowment, the fund raises awareness and advocates on issues affecting the African American community, develops civic leaders, cultivates donors, makes charitable investments in our community and builds on philanthropic assets.
The Equity Partners Fund is a flexible resource CICF directly supports efforts to further convene, learn, engage and partner with grassroots organizers and institutional leaders to help empower people and change systems, around issues of race, equity, and inclusion. This fund is instrumental in identifying, understanding and dismantling the walls of systemic racism that permeates Central Indiana and beyond.
Corporate-advised funds assist businesses, big and small, with efforts to focus on Corporate Social Responsibility. This fund enables employees and others to contribute to a fund and receive a charitable income tax deduction. CICF can assist in the implementation and management of additional services to make the most impact with the fund, including matching gift programs, employer scholarships, the identification and management of company-wide volunteerism efforts and unique grant-making strategies.
In the fall, CICF announced new No-Minimum Donor-Advised Funds, which eliminates the minimum requirement to open a donor-advised fund for the first time. In doing so, any individual interested in starting a charitable giving fund with their local community foundation, can now partner with CICF. No-minimum donor-advised funds, and all funds at CICF, function just as charitable gift funds at banks and other financial institutions with the exception that all fees stay local, and CICF staff offers expertise and knowledge of local community needs.
CICF aims to be an anti-racist, multicultural organization by changing culture, policies and practices.
"We need partners and people who are not only willing to be bold and courageous, but also willing to speak the truth and practice it," says Pamela Ross, vice president of opportunity, equity and inclusion, says,
CICF is transparent about the need for vested partners in this work. There are many ways to get involved, including contributions to the these funds, or by opening a corporate-advised fund or no-minimum donor-advised fund. These are actionable ways to help CICF in its effort to not only break down barriers and create equitable opportunities for people to be on this journey with us.
CICF knows this work is not easy and will take far longer than its current five-year strategic plan. An African Proverb reads, "If you want to go fast, go alone. If you want to go far, go together." CICF needs everyone — every single person — to join and focus on opportunity, equity and inclusion. Only in partnership can Central Indiana become a place where all residents have an equitable opportunity to reach their full potential, no matter their place, race or identity.
Leroy Robinson is director of Major Gifts for the Central Indiana Community Foundation.