By Amber Sapenter and Ebony Chappel 
Commanding a room takes a certain amount of expertise. It's in your posture, body language knowledgeable assertions and outwardly expressed confidence. Beyond those points, the visual aesthetic goes a long way in conveying to those around you who you are and what you're about. As the seasons change and temps drop, there is no need to put your personality up on the shelf. Layers, bold patterns and unexpected match-ups are the key to pulling together a look that transcends .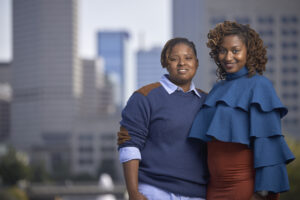 Crystal and Noell Allen: Owners, A Total Solution CPA & Consulting Services
Crystal's Look: Elbow patches are no longer reserved for pipe-smoking professors and grandfathers. Elevate this classic by layering it over a lightly colored collared top and complimentary dark-washed jeans for a casually sophisticated look.
Noell's Look: Contrasting colors in similar textures offer a visually appealing, yet striking option for the woman who isn't afraid to experiment. A ruffled crop top and form fitting pencil skirt offer a winning combination of flair and refinement.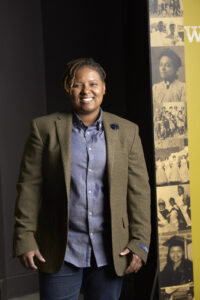 Tweed and denim present an interesting, yet seasonally appropriate pairing. Throw in a flowery lapel pin for a chic touch.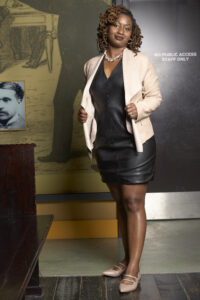 Take the LBD up a notch by coupling it with a pastel, uniquely-structured leather jacket and bold jewels.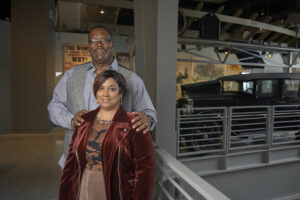 Gary and Lori Hobbs: Owners of BWI Construction
For a chill night out, consider outfits that compliment without being overly coordinated. A simple checkered button-down topped by a vest of similar hues looks wonderful atop dark slacks. Pleats, heavily textured florals and velveteen steal the show in this cool ensemble perfect for a casual evening on the town.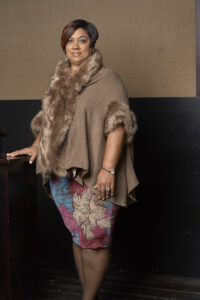 Wrap dresses can be a woman's best friend. The ease of wear helps create an effortlessly fabulous foundation for this faux fur lined cape.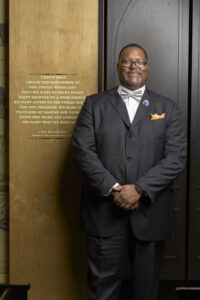 The three-piece black suit is a wardrobe necessity. Dismiss the humdrum of basic-ness and accoutrements by playing with colorful ties, pins and pocket squares.
Acknowledgements:
Jay Goldz Photography
28 Boutique, Macy's, Saks Fifth Avenue, Nordstrom Rack and Bachrach
Indiana State Museum
Denise Herd