Through his foundation KG's Kids, Indianapolis Colts tight end Kylen Granson recently gave six first-year teachers a library of culturally diverse books for their new classrooms at a school on the Far Eastside. The origins of Granson's philanthropic endeavors reveal a tale of love, punishment, literacy, brotherhood and legacy.
Widely known for setting a record of 14 touchdowns in a single season at Southern Methodist University (SMU), Granson grew up in Austin, Texas; however, he was born in DeMotte, Indiana, and his charitable efforts are centered in Indiana.
KG's Kids, founded in 2020, adheres to a mission of "emphasize education, starting with reading, to create opportunities for all students to be successful in school," according to the organization's official site.
"It all started with a punishment when I was in first grade," Granson said, sharing the inspiration for KG's Kids. "My drive to play video games was strong, and this drive inevitably would get me into trouble. Testing how far I would go to play video games, my mom decided to challenge me by implementing a new rule. The new rule was a simple one: for every minute that I read a book, I could earn an equal amount of time to play video games."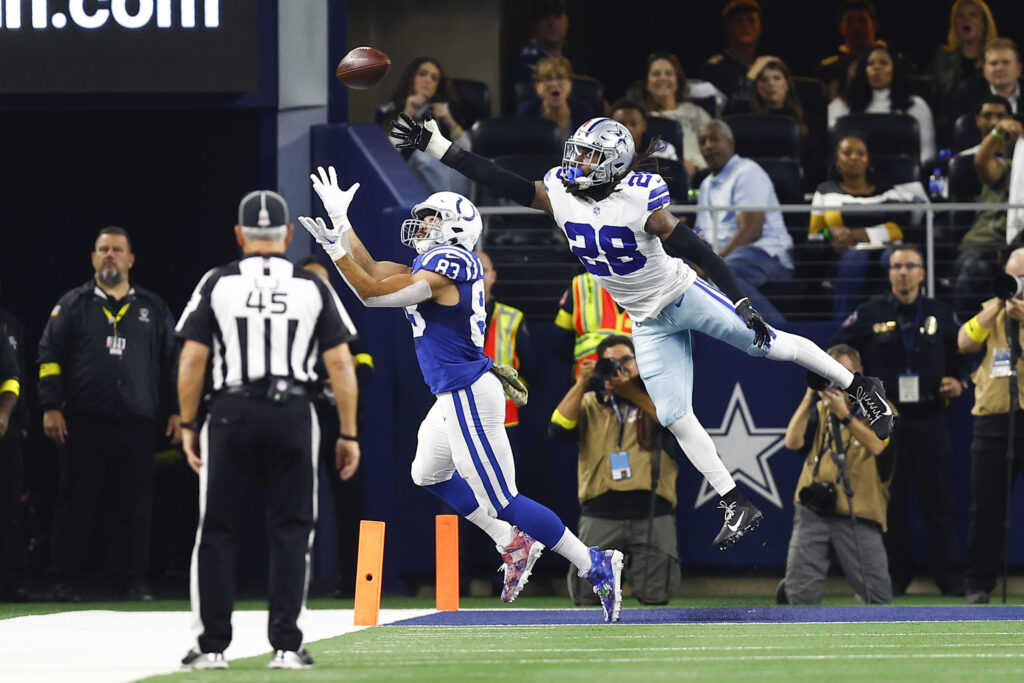 Driven by his experiences with reading, in 2020 Granson adopted a classroom for the entire school year, providing mentorship and donating books and supplies. This initiative eventually turned into KG's Kids.
"As an educator, I always emphasized to Kylen how important it was to read, become smart and work hard at school," said Heather Granson, executive director of KG's Kids and Kylen Granson's mother. "We wanted to go into [schools] and show them that they are loved, cared about and supported by KG's Kids."
Pat Lumbley, former principal at James Russell Lowell Elementary School #51, experienced this first-hand. In 2020, KG's Kids sponsored a minimum of two books of their choice for every student at the school.
"I can honestly say without a doubt that KG's Kids has been such a difference maker, and what a blessing that KG's Kids and the Granson family has been," Lumbley said.
Initially, KG's Kids included Texas football standout and Columbia University wide receiver Jackson "Joker" Coker. Both Coker and Granson attended Westlake High School in Austin, Texas. Coker served as partner of the organization and planned to help increase the foundation's reach in the New York area.
Sadly, Coker died in a car accident on March 11, 2021, while on his way to train with Granson for the 2021 NFL Draft.
Since Coker's passing, KG's Kids has vowed to "carry on his memory today," ensuring it continues to fulfill its mission and carries forth the legacy Coker and Garson began.
Kylen Granson shared why it is important for KG's Kids to continue to fulfill its goal of increasing access to books.
"While there are the research-based benefits, such as increased knowledge and vocabulary, improved memory, better analytical skills, and improved writing, the best benefit to reading, in my opinion, is the FUN that it brings," said Kylen Granson. "Each page is a new adventure that allows you to access different worlds and places that one may never travel but within the pages."
---
Contact multi-media staff writer Noral Parham III at 317-762-7846 or via email at noralp@indyrecorder.com. Follow him on Twitter @NoralParham. If you would like your business highlighted in the Indiana Minority Business Magazine, click here.