By Ebony Chappel
Entrepreneurship, from the outside looking in, seems to be a path encompassing many things people desire—freedom from the ball and chain of cubicles, time clocks and bosses, being at the top of the list—yet forego upon realizing the enormous responsibility that comes along with self-employment.
The most recent data on American entrepreneurship from Gallup shows the U.S. currently ranks 12th, falling behind countries like Hungary, Denmark and Finland in terms of new business creation making this the first time in the past three decades business deaths outrank business births in America. This decline is not due to a lack of passion, or lapse in creation but rather an economic hurdle as many new business owners have trouble securing financing and rely primarily on their personal savings to get going and stay afloat.
Despite the nation's oftentimes troubling financial landscape, independent business ownership may soon experience a much needed resurrection by way of new minority-focused entrepreneurship initiatives from the Small Business Administration.
The SBA has innovation clusters akin to Silicon Valley popping up in places like Cincinnati, Montana, and even rural Indiana, as well as primetime television competition shows like "Shark Tank." For the brave souls—like Billie Dragoo of RepuCare, Michael Lopez of Actin Inc., and sisters Mandy Selke and Carly Swift of Just Pop In—who have taken the reins of success in their own hands to venture into uncharted territory, the experience however daunting, is one full of rewards, triumph, and an expanded wealth of knowledge.
The iconic Steve Jobs of Apple Inc., said it best with this quote on independent journeys, "It's more fun to be a pirate than to join the navy." And while the aforementioned assemblage wouldn't necessarily associate themselves with Bluebeard or Captain Hook, there is something to be said about the shared characteristics between the two. Like any pirate worth their weight in gold, a strong entrepreneur must be a resourceful tactician, have the ability to navigate tough terrain, and the fortitude to capture spoils by any means necessary.
You have to have blind faith
"You have to be a risk taker, be confident and have sort of a blind faith," said Dragoo, the founder and CEO of RepuCare, a medical staffing company based in Indianapolis. Dragoo knows a thing or two about faith. In the late 80s she owned a small retail shop in her hometown of Franklin, Ind. Sometime later the then divorced single mother of two enrolled in a local community college and then went to work as a corporate headhunter for Century Personnel. Although she excelled in that position, Dragoo believed she could do even more.
In 1995 she along with a partner, started RepuCare out of her home. "I wanted to go down a different avenue and provide for my kids, I put both of them through college. I wanted to be in control of my own destiny so to speak," she said. "I think all entrepreneurs have some sort of apprehension, you have no clue where your next check is coming from…a lot of business owners use their own savings or credit cards. It's very difficult to get a business loan when you're new to this, fortunately I had a very good business plan and a lot of business owners don't. That's their biggest mistake."
The company, whose name is a nod to the strong reputation it has of providing quality care, benefitted from Dragoo's excellent planning. RepuCare grew enormously in its early years but was dealt a series of nearly crippling blows not even the most prepared person could foresee. "In 1999 there were regulatory changes in the arena. I lost 87 percent of my business," she said.
In an effort to stifle the hemorrhaging, Dragoo laid people off and spent her personal assets to buy out her partner and keep the company afloat. Then in 2006, her chief operating officer died suddenly. "It was sudden, he wasn't sick. He had just turned 40 years old," she said. "When someone dies, you start to peel back the onion – he had done some very bad things in my company, that cost us $750,000."
Following the double whammy of loss, RepuCare was hit once again in 2009, 2010 and 2011 as the entire country experienced an economic recession. Despite the veritable three-piece jab, straight right and left hook circumstance had dealt them, Dragoo and her team embodied Ali's famed rope-a-dope technique and emerged like true champions—stronger, wiser, and ready to keep going on. Just last year, RepuCare's spinoff company, RepuCare OnSite, acquired comprehensive wellness provider Spectrum Health Systems—another woman owned Midwest based entity.
The company, now known as Verve Health, is spearheaded by Dragoo's husband Gerry Erb. "Our acquisition of Spectrum Health Systems expands our employer health service offering, enables us to offer a continuum of comprehensive wellness and clinic services and positions the company as the only worksite health provider in Indiana offering wellness capabilities with proven health outcomes," said Erb, in a released statement following the acquisition.
In 2014, Dragoo added two more kudos to her long list of public honors as she was awarded the Mentoring Women's Network "Pass the Torch for Women Lifetime Achievement" Award and was also recognized by the Central Indiana Business Hall of Fame Junior Achievement for her business success and dedication to important civic causes. "An 'a ha' moment came when I was awarded a $12 million contract from Anthem/WellPoint in 2006 and another big contract with the Indianapolis Airport Authority in 2004," said Dragoo. "I was very proud we were able to get those based on our reputation. You have to evolve and change, you have to figure out ways to throw that negativity into a different direction so you can survive and thrive."
Find your niche and take off running
Beautiful images captured on film develop in darkrooms. Lotus flowers grow in mud. The mythical phoenix is lauded for its ability to be reborn again and again out of fiery ashes. The theme of using the universe's offering of lemons to conjure up lemonade sweetened with ingenuity and determination are the items winning tales are made of.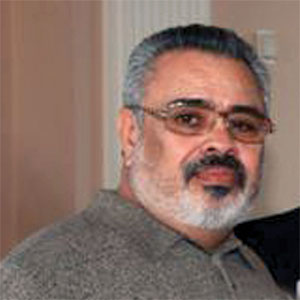 In other words, you've got to use what you have to get what you want. Against the historically troubled economic backdrop of northwest Indiana, Michael Lopez, the founder and president of Actin Inc. has done just that. "I worked for a large industrial waste company and they were merging with another company," he said. Lopez alongside his childhood friend and business partner John Hurubean identified an immediate void and seized the opportunity to secure their first contract with the local steel mills.
In 1980, the pair founded Actin. "You always have apprehension, it's like rolling dice but I knew a lot of people and I built on those relationships. We found our niche along the lake here and kept moving and maintaining ever since." Actin, which has been in business for over three decades, provides demolition, waste management and environmental services for large corporations while also handling municipal duties for cities across the region.
"What I'm most proud of is the fact that we're dealing with Fortune 500 companies. The ArcelorMittal's of the world, the U.S. Steel's, Praxair…we are involved in work that affects a lot of people," said Lopez. "We keep a lot of folks working and we keep a lot of money in the community. We struggle at times, like when some of the steel mills closed. It affected us, but we survived and we're still here on the map." Lopez's commitment to quality work as well as his connection to his community is what garnered him the title of East Chicagoan of the Year in 2002.
The former Marine Corp sergeant, who currently serves on the board of the Lakeshore Chamber of Commerce, sees civic leadership as a necessary piece of the enterprising puzzle. "I do a lot of community work. I volunteer and am involved in various education foundations," he said. "We don't get lost in what we do, we get out and participate in the community, I am very community minded."
Lopez also uses his platform to not only employ but to inspire future generations of minority business leaders. "I think it's important to set examples for other minorities. The door is open and you've got to go through those doors but frankly you have to be able to fulfill those obligations."
Allow passion to guide you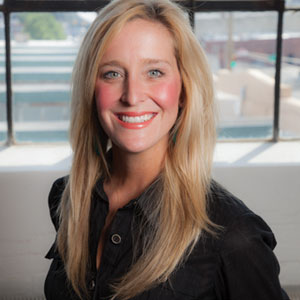 Twin sisters and business partners Mandy Selke and Carly Swift are the creative minds behind one of the Circle City's hippest exports, Just Pop In popcorn. The pair has found a way to infuse their passion for family, creativity, and popcorn into a lucrative, growing business. "The idea of popcorn was important to us. We would pop it with our grandfather at our grandparents house.
It was something very nostalgic to us and something that brought our family together," said Swift. In their hometown of Crown Point, Ind. the sisters were exposed to entrepreneurship at a young age. Their parents owned a lumber company together and at one point their mom ran her own small apartment development company. "Our grandfather owned a bar that mom helped at but he made her quit because she was about to give birth to twins," Swift said laughing.
She said those early experiences taught her and her sister how to build a successful business life that included loved ones. Unlike many people who forego formal schooling to instead take up a family business, Selke said college was an expectation for them. "Going to college wasn't a choice, it was embedded in us," said Selke, who shared she originally had intentions of pursuing a career in fashion design. "I ended up graduating with a degree in pre-med and now we are in the popcorn business—part of my education in chemistry helps with flavor development. I help create the store's recipes," she said.
Swift, who attended Indiana University in Bloomington alongside her sister followed an unconventional path as well. "I had a double major in speech communication and African-American studies. I originally started in business and found my passion in both of these areas," she said. "With African-American studies, as a young girl I was really interested in the civil rights movement—there were so many moments that were defining to me. I wanted to learn as much as I could to help as much as I could." Following a corporate career in sales at Automatic Data Processing (ADP), where they were office mates, the two went on to make small business ownership a reality. "The success of working our corporate job taught us the things we needed to know and the foundation gave us the freedom to start this business," said Selke.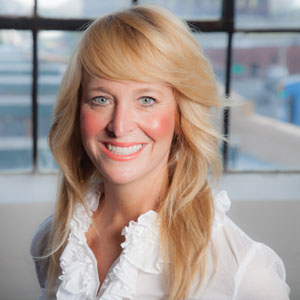 Just Pop In opened its initial flagship location in the heart of Broad Ripple Village located in Indianapolis in 2003. Today, the many varieties of the delicious snack can be found at several shops across the state and at the Indianapolis International Airport.
Their shared compassion for people and community has led to partnerships with the Damien Center, a nonprofit agency that caters to HIV/AIDS prevention and care; Sun King Brewery; the Indianapolis Motor Speedway, and many more. "I think the evolution of our company from 2003 until now, so much of it has to do with our staff and our culture. The other piece has to do with the constant creativity we get to experience every day," said Swift.   Of course, as most things go, the sisters' success is not without challenges. "The challenging parts are in the growth methods and trying to figure out how to not put the cart before the horse," said Selke. "Of course there is so much we want to do but with a small business, finances are always an issue and Carly and I are still investors so we don't have any outsider support in that way. So launching our new ideas in a way that won't capsize the business is challenging."
Yet even through obstacles, Selke advises aspiring business owners to keep their eyes on the prize and the haters at bay.
"Block out the naysayers and the negatoids. There are always going to be people trying to tell you that you may be making a mistake but it's so important to follow your gut and your passion."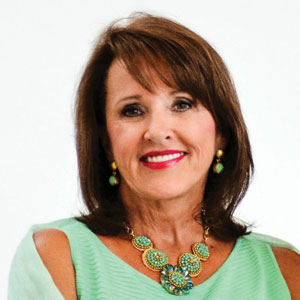 Billie Dragoo's 7 Life Lessons
Hold a healthy disrespect for the impossible.
Don't follow your dreams, lead them!
Make use of the one thing you can control; the power to define yourself and to use your power.
Find a way into the room. If there is one thing we must accomplish over the next decade, it is finding a way into the room; the board room, the U.S. Congress, in leadership positions within our communities.
Choose wisely whom you spend your time with.
Understand the power of reciprocity.
Failure isn't falling down, it's the staying down that is true failure. By virtue of being an entrepreneur you are going to fail, in fact you will probably fail often and fast.