Spring is here and it's time to shake off the dullness of cold weather and dark days. Warmer temps present an excellent opportunity to express your personality through brighter colors, flowy fabrics and chic accessories.
Be inspired by these unique looks!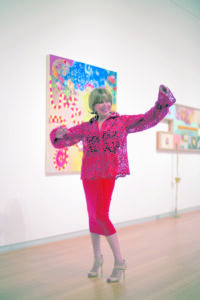 Alpha Blackburn
Artist, fashion designer
Be the Lady in Red! Look for shades and silhouettes that compliment you and you're sure to be the most captivating masterpiece in the room. (Suit designed by Alpha Blackburn)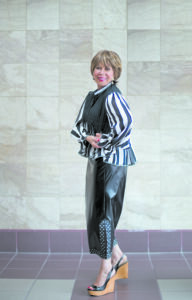 Flip the script on classic hues by exploring varying fabrics and patterns. (Suit, dress designed by Alpha Blackburn)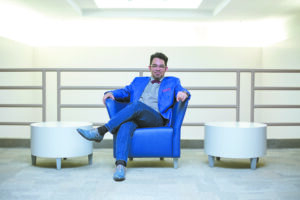 Angel Olivera, fashion designer
Workwear is never boring when you match high end pieces like a tailored blazer, satin bow tie and pocket square with more casual items like a dark denim. A classic neutral shoe will complete the look.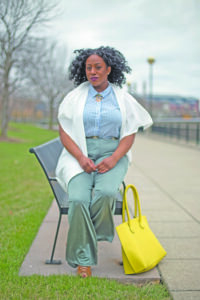 Sarah Jene', stylist
Be cool and breezy with breezy fabrics like this vest and pant from Pitaya.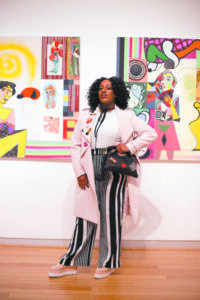 Buttons, stripes and patches – oh my! Style up your look with cool additions that showcase your personality. Don't forget to add a funky sneaker! (Buttons, Boomerang Boutique, striped pants and jacket, H&M, shoes, Windsor)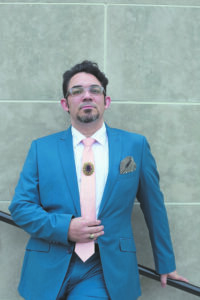 It's all in the details! A vintage brooch, silver jewelry and an expertly designed jacket like this one from J. Benzal should do the trick.
(Expert Tip: A woman's earring can be used as a tie accessory in a pinch!)