Whiskey & Rhythm is a popular bar and restaurant located in the heart of Downtown Indianapolis. This establishment is well known for its delicious food, extensive drink menu and lively atmosphere. Whether you are looking for a place to grab a quick bite or spend a night out with friends, Whiskey & Rhythm has something for everyone.
One thing that sets Whiskey & Rhythm apart from other bars in the area is its focus on live music. The bar hosts a variety of local and national acts throughout the week, ranging from rock and roll to country and blues. The stage is set up in the back of the bar, and the acoustics are excellent, which makes for a great listening experience for music lovers.
Of course, it is not just the music that draws people to Whiskey & Rhythm. The food is also a major attraction. The menu features classic bar fare, like burgers and wings, but with a twist.
For example, the burgers are made with locally sourced beef and come with unique toppings, like fried pickles and jalapeno aioli. There are plenty of vegetarian and gluten-free options available. Whether you are in the mood for a hearty meal or just a snack, you will not be disappointed by the food at Whiskey & Rhythm.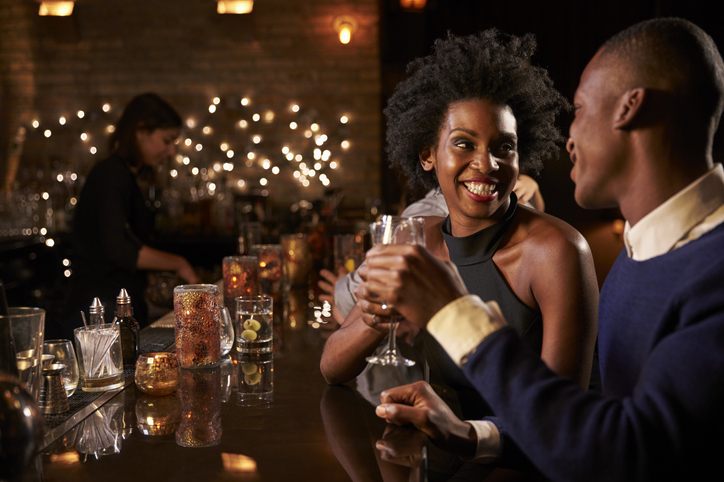 And then there are the drinks. As the name suggests, Whiskey & Rhythm specializes in whiskey-based cocktails, in addition to a wide selection of beer, wine and other spirits.
The bartenders are knowledgeable and friendly, and they are happy to help you find the perfect drink to suit your tastes. If you are not sure what to order, try one of their signature cocktails, like the Old Fashioned or the Whiskey Sour.
The atmosphere at is warm and welcoming, with rustic decor that includes reclaimed wood and exposed brick. The bar is spacious but cozy, with plenty of seating options whether you are looking for a high-top table or a spot at the bar. There are more than 40 TVs throughout the bar so you can catch the game while you enjoy your food and drinks.
Whiskey & Rhythm is a great spot for anyone looking for a fun night out in Indianapolis. With great music, delicious food and a friendly atmosphere, it is no wonder this bar is such a hit with locals and tourists alike. Whether you are a whiskey aficionado or just looking for a good time, Whiskey & Rhythm is worth a visit.
Whiskey & Rhythm is located at 2536 S Meridian St. They are open throughout the week; they are closed Sunday and Monday. Prospective patrons can contact them at (317) 602-7104.
Want a minority highlight for your business? Click here!