By Victoria T. Davis
Beat the Heat Habanero Dip – A Spice Above
A Spice Above, located in Crown Point, Ind. carries 18 different varieties of all natural gourmet dips. The company boasts that its products are all natural, low carb and contain no MSG or preservatives. Their Beat the Heat Habanero dip is A Spice Above's hottest product made with onion, Parmesan cheese, salt, spices, garlic, Habanero peppers, and paprika.
Horse-Eye Decorative Bowl – Dick Lehman Pottery
A variety of pottery dishes and vases can be found at Dick Lehman's Pottery in Goshen, Ind. The Horse-Eye Decorated Bowl is inspired by Japanese potters in the Aichi Prefecture and a decorative pattern called "umanome" or Horse-eye pattern. This piece is priced at $295. For more information visit, Dicklehman.com.
Salty Carmel Swirl – 240sweet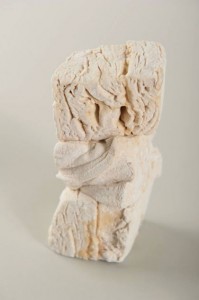 Delicious, handcrafted artisan treats can be discovered in Columbus, Ind. where 240sweet can be found, a shop that specializes in marshmallow puffs. The shop's most popular flavor is Salty Carmel Swirl, which is made with all-natural ingredients. A $10 Flavor Pack will buy you "A perfect pack of 10 petite puffs."
White Hot Chili – U relish farms
Are you a crockpot fanatic? You may enjoy Cara Dafforn's pre-mixed recipes, which are bagged and ready for cooking. Dafforn's company, U-Relish Farms located in Indianapolis offers three lines of flavorful recipes totaling over 13 different meals. Her White Hot Chili includes 8 ounces of tasty ingredients; directions on the front of each bag for accurate preparation. The recipe mixes are preservative free. This product can be purchased at the Indianapolis City Market.
Victorian Rose- Bethlehem farm soap
Bethlehem Farm Soaps can be found in a variety of places in Southern Indiana as well as Kentucky. This family owned and operated business offers a line of handcrafted soaps, lip balms, lotions and candles. Their Victorian Rose soap is made with essential oils and is recommended for dry skin. To purchase, visit Bethlehemfarmsoap.com.