You can find Britteny Davidson inside her shop Kurlykoils, off W. 42nd St., tending to the many clients that walk through her doors. The business launched in 2016, with its main styling services focusing on curly hair care.
"I was actually looking for somebody to cut my hair curly. At the time, I couldn't find any Black women. I did find a white lady, and she was booked out probably four months in advance," said Davidson.
During her eight years in the beauty industry as a licensed cosmetologist, Davidson had never heard of anyone being booked out that far. She said, at the time, there were two other curl specialists in Indianapolis, but all three women were Caucasian.
RELATED: Black representation matters: Urban Beauty Supply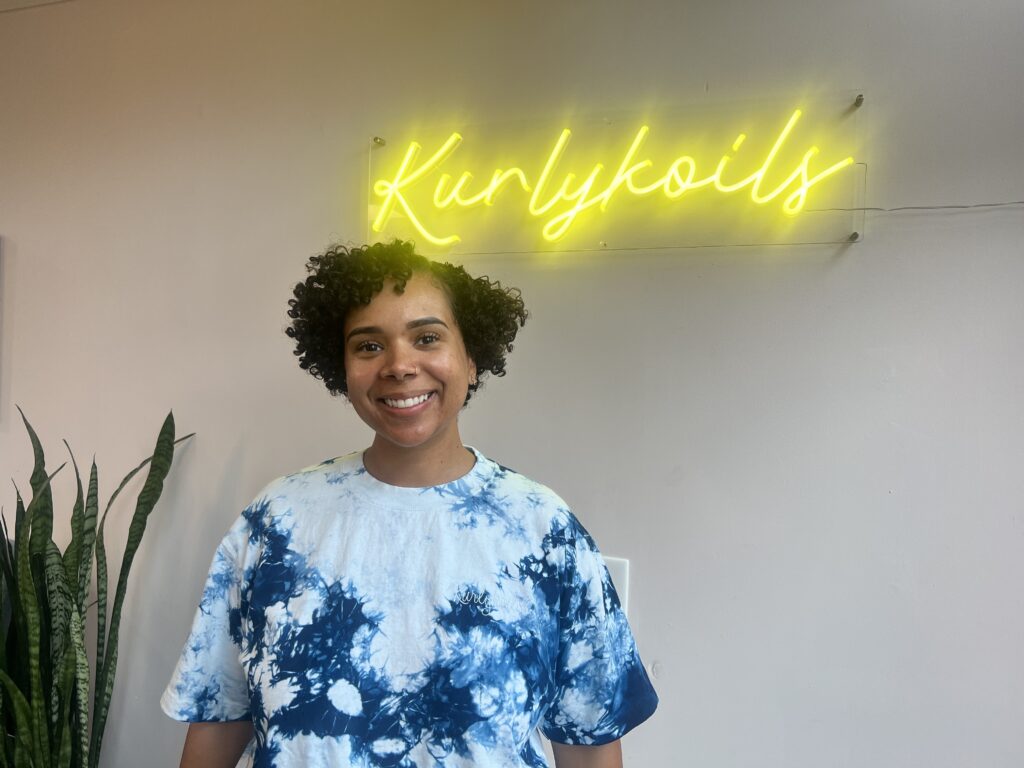 "So, I said if I start this business being a Black woman, I know it's going to do well, and it definitely has," said Davidson.
Born and raised in Indianapolis, she did not start to venture into natural hair care until she started wearing her own hair natural in her twenties.
When she was younger, she would straighten her hair often.
Kurlykoils: The beginning
According to Davidson, natural hair care is not taught in standard beauty school curriculum. It is considered a specialty training that one has to pursue on their own.
"We're missing the mark in beauty school. It just focuses on how to straighten the hair and how to cut the hair while it's straight. So, this is a skill you have to seek to become an expert in," said Davidson.
She had to travel to take classes that taught her how to perfect the curly craft.
She started serving clients on Lafayette Road inside what used to be Indianapolis Hair Studio. From there, she moved inside the Salon Lofts on College and Broad Ripple Ave.
After becoming a mother, she started the recruitment process to create Kurly Koils in 2017.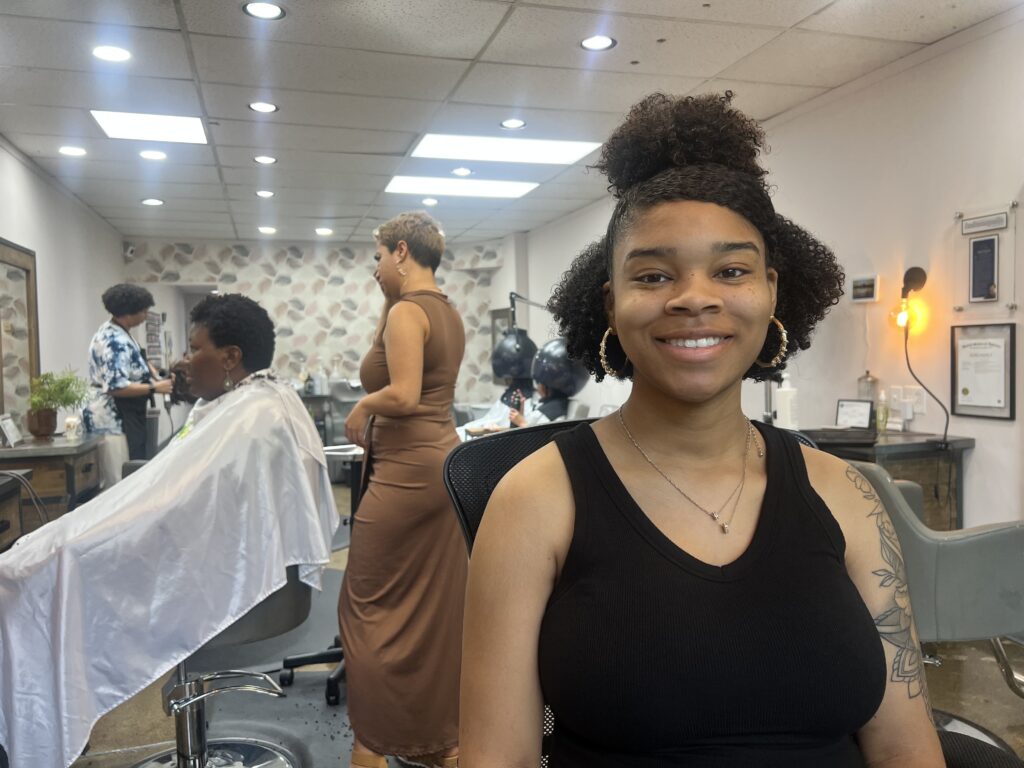 Deja Parker has been a Kurly Koils stylist for almost three years. She grew up around hair stylists, so doing hair came naturally to her.
Kurlykoils: The experience
"I always knew I wanted to do the natural side of hair, but I started second guessing myself because I didn't see it here in Indiana. Then, when I finally saw Britteny, and I made my appointment with her, she reconfirmed for me to go off and set this as a goal," said Parker.
She believes that stylists with expertise in natural hair care are scarce in the area but that their numbers will increase over time.
"It hasn't been a part of the culture for long. Natural hair care is becoming more well known around the country, so I think it's just taking its time to get here," said Parker.
It is a journey, and part of her job is to help people navigate along that journey.
She said the working environment is peaceful, and the clients love to come in to enjoy the "realness" that they provide, which makes it feel like a second home.
They serve over 700 clients and style around 25 people on a weekly basis. Their clients return every three months for hair care maintenance.
"The amount of growth has been tremendous, and having stylists here now establishing those relationships and maintaining them has made the biggest difference," said Davidson.
The goal for Kurly Koils is sustainability and changing the thought process surrounding natural hair.
Davidson wishes more stylists had a better understanding of natural hair and styling it.
"There are more textures than straight hair for sure, so it should definitely be taught in beauty school. It should be a federal guideline. I think it's nice, especially for our younger clientele, to be able to embrace their hair," said Davidson.
Contact staff writer Jade Jackson at 317-607-5792 or by email JadeJ@IndyRecorder.com. Follow her on Twitter @IAMJADEJACKSON