By Pamela Dyar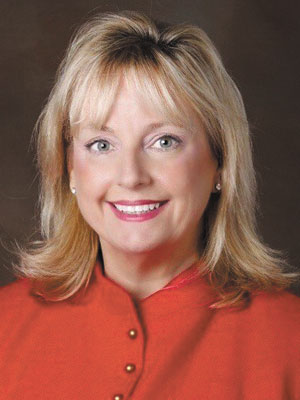 As the new executive director of the Indiana Conference for Women, my efforts focus on helping women build careers, create companies and experience lives that are rewarding, healthy and fulfilling.
Although there are different ways to handle advancement in specific careers, there are general strategies to help you stand out and advance your career. Here are 10 ways to manage your career to propel you upward.
Define goals that matter to you
Establish goals relevant to the career path you've set for yourself and then work toward achieving them. If something you're doing isn't directly or indirectly contributing to the accomplishment of your short- or long-term goals, ask yourself why you're spending your valuable time doing it.
2. Stay organized
Lack of organization in one's professional and personal life is a big reason why many employees can't do what's necessary to advance. Are you filling out your planner to make yourself feel good, then never looking at it again? Find meaningful organizational strategies that save you time instead of wasting it.
3. Keep learning
Don't be satisfied with learning just enough to do your job well. When you feel like you've gotten the hang of your own responsibilities, learn more about what others around you, and even above you, do. This will leave you more prepared to move to a higher position.
4. Seek feedback
Employers would rather you admit that you don't know something in an attempt to make yourself better at it, than have you pretend to know it, only to mess it up later. Don't be afraid to ask people how you can improve. Be prepared for constructive feedback.
5. Manage your time
Time spent is not equivalent to time well spent. If it took you four hours to finish something you could've done in one hour, you don't deserve a pat on the back. Focus on the task at hand and accomplish it. Congratulate yourself for hard work, not for long work.
6. Foster your network
Your network can take you far, if you cultivate it. Keeping in touch with people, even if it's as simple as sending them a photo or article that reminds you of them, keeps you out of the parasitic relationship realm and safely lands you in the acquaintance realm. If you're not putting collaborative effort, don't expect effort from others.
7. Take care of yourself
It may sound silly to think that keeping yourself healthy could have any impact on how quickly you reach your career goals. But getting sick all the time means taking days off, which also means getting less work done. Exercise regularly, eat healthy and get enough sleep to keep yourself running on all cylinders.
8. Develop conflict management skills
No matter where you work, you'll experience conflict at some point — if you haven't already. Learn to manage it effectively and to use it in a way that fuels innovation rather than stifles workplace relationships. Avoid grudges and try to start each day with a clean slate.
9. Ask for what you want
Don't be afraid to be open with your manager about where you see yourself in the future. Your manager can't read your mind and may often not even know all you've accomplished. Maintain an open dialogue with him or her about what you bring to the table and how you'd like to develop yourself to get where you'd like to go.
10. Trust your gut
If it feels wrong, it probably is. Whether it's the "fit" of your job, a decision you made on a project or colleague behavior in the workplace, don't be afraid to speak up or take action when something doesn't agree with you. Facilitating change builds confidence and confidence inspires great work.
No matter what your career goals are, have confidence in your ability to perform and show your boss and colleagues why you deserve to move ahead. Make yourself a clear choice for that promotion or that important assignment, and leadership will have no choice but to select you for the job.
Join us during the ninth annual Indiana Conference for Women on Thursday, Nov. 7 at the Indiana Convention Center. Be inspired and empowered to advance your career while hearing from speakers including Rachael Ray, Miki and Radha Agrawal, Dr. Tererai Trent, Joy Bauer, Sheri Salata and more. For more information and tickets, visit IndianaConferenceForWomen.com.
Pamela Dyar is executive director of Indiana Conference for Women.