By Lauren Caggiano
Success doesn't happen overnight nor does it happen by accident. Several executives from Indiana's top-rated companies share their approaches to management.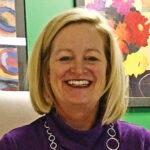 Katy Allen currently serves as vice president of HR and organizational development at The Children's Museum of Indianapolis. She's been with the museum for 20 years and has enjoyed her colleagues. Although in senior management, she gives credit when credit is due.
"I don't motivate them, they motivate themselves," she said about her staff. "I attempt to help them stay motivated by giving clear direction, removing obstacles, advocating for them, acting as a sounding board and, at times, getting out of their way."
Allen's approach has been with great success, according to the numbers. With 472,900 square feet under roof and 120,000 artifacts, they are the largest children's museum in the country. In 2015, they drew 1.25 million visitors, just short of the record of 1.27 million in 2011 and up 4 percent over 2014. In 2015, USA Today ranked The Children's Museum as one of the 20 most-visited U.S. museums. The museum was named one of the 2015 Best Places to Work in Indiana.
The museum is also in its third year of a multi-year strategic plan, and there's no sign of slowing down. Allen has made it clear she's committed to charging forward, and that means placing a focus on staff retention.
"We are committed to investing in our staff and volunteers, and that means continuing to seek feedback and measure our return on this investment," she said. Current efforts include perks like a professional development and training program, competitive benefits and wellness offerings, and a free on-site fitness facility.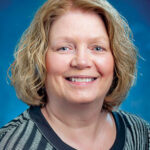 Although in a different industry than Allen, Duke Realty's Denise Dank takes a similar approach to management. The chief human resources officer has been with the company 20 years and has seen great success by "collaborating with others, being confident about what (she has) to offer (and) not being afraid to stand alone with (her) opinions." She also said motivating employees and keeping them happy means involving them in decisions, delegating and supporting their development. She cited specific efforts like associate development, diversity and inclusion, community support and sustainability that foster a positive environment for staff.
The company performance positively impacts morale, no doubt. According to Dank, Duke surpassed all of its financial and operating goals in 2015 and ended the year with an 8.8 percent total shareholder return.
Angie List's co-founder and COO Angie Hicks said her Indianapolis-based company exists to help people, and that intention has served them well.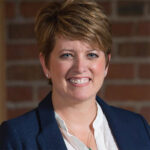 "For most of us, our home is our biggest investment," she said. "It's where our heart is, too. So this is a key need nearly every person will have. We work really hard to highlight the best companies in town so it's easy and convenient to find that help."
This is only possible through the hard work of associates — a point Hicks takes to heart. "There's no way we could have grown Angie's List as we have without having a terrific team. So attracting and keeping great talent is one of our highest priorities."
To that end, she said they work hard to maintain a culture where hard work is rewarded and successes are celebrated. Case in point: "We are serving more than 3 million members today, have more than 10 million verified consumer reviews and are publicly traded. This from our days as a start-up where I worked from a card table, using my princess phone from home and going door-to-door to sign up members."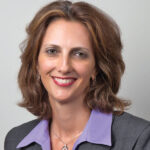 On the more technical side of the spectrum is Eaton Vehicle Group North America. Simone Eichemberger, vice president of human resources for the North American division, has been with the company for 25 years. She said the key to success is to never stop learning and empower staff.
"At Eaton, we strive to hire the best people for the position, and by succeeding with that then it is a matter of providing a vision of where we want to go and why," she said. "I don't have to micromanage; we have self-motivated, highly accountable people who know what they need to accomplish."
And the proof is the pudding. In spite of tough market conditions throughout the world, she noted the Vehicle Group delivered a profit in the fourth quarter of 2015 of 18.4 percent and a total profit of 17.5 percent for calendar year 2015.
"This speaks to collective focus of the Vehicle Group employees on managing our business with discipline and delivering value to our customers each and every day," she said.