Indianapolis fashion designer Joshua Brooks is headed to Santa Monica for LA Fashion Week this month.
Brooks, 26, CEO and designer of BLACC, said he started designing clothing about three years ago before he eventually launched his clothing line and company in April of 2020. What started as "comfortable wear" pop-up shop around Indianapolis quickly grew into a national brand, exceeding Brooks' expectations and aspirations.
"When it first launched, it was something small. I didn't have bigger aspirations than what it was," Brooks said. "(But) it was flourishing, and I couldn't keep up with BLACC product and how fast it was going."
Though Brooks took a break with the brand, he decided to relaunch the collection in November of 2022. The outcome of which was overwhelming, and Brooks said he ended up doing a professional photoshoot and commercial for the brand.
Brooks' friends and colleagues kept suggesting he apply to go to LA Fashion Week to gain more exposure. Eventually, he said he gave in and applied. Brooks received an acceptance email two weeks later from The Model Experience — a modeling agency that connects designers and models to fashion weeks all over the country.
From there, Brooks launched a GoFundMe to help take care of the expenses and met with a consultant to handle the bookings and promotional end of things.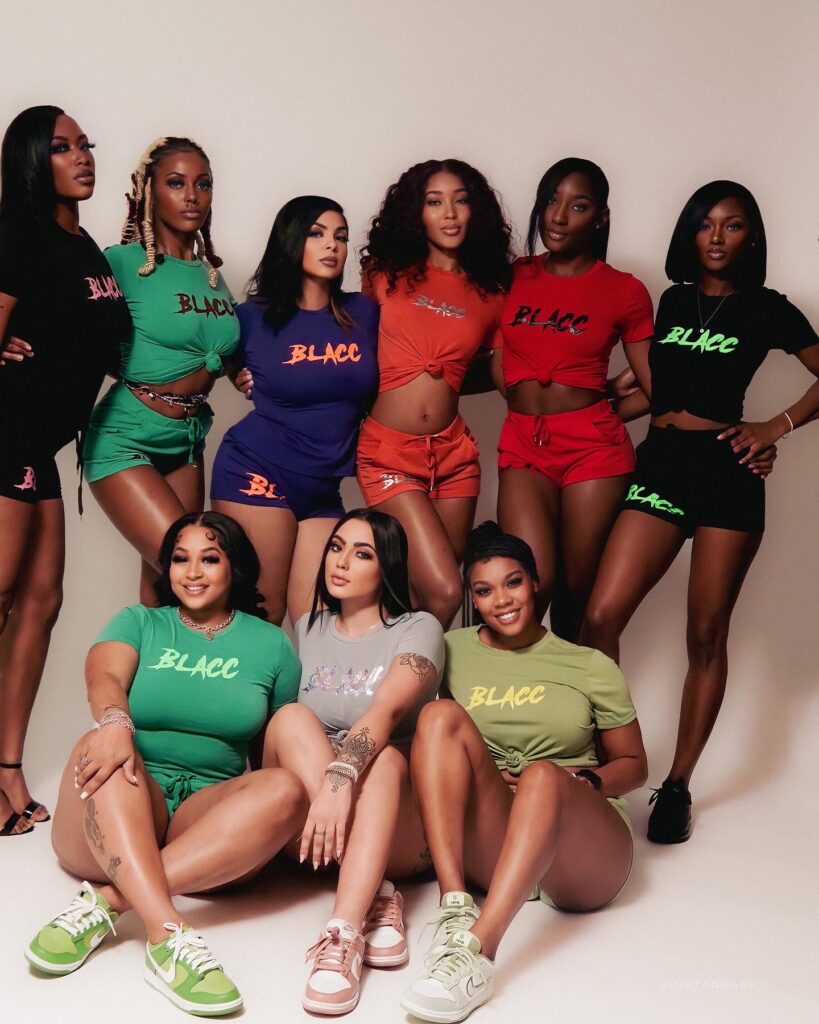 "I had no aspirations of even going out to LA Fashion Week," Brooks said. "All this happened after the photoshoot and the commercial video, everything was coming together."
Currently BLACC includes just about everything from leisure wear to everyday clothing pieces, Brooks said, such as two-piece sets, leather jackets, dresses, tracksuits and hoodies. But Brooks said he plans to premier pants during LA Fashion Week.
Brooks said BLACC is constantly evolving as he continues to grow as a designer, but for now he's a one-man-show. BLACC is operated solely off of Brooks' Instagram account — though he said a website is coming soon so that "everyone across the globe can access it," — and he sketches, designs and prints everything in-house.
However, Brooks said he specializes in graphic images, and the clothing in his collection is heavily inspired by the '90s. The graphic image hoodies are "based on events that happened in the past and recollecting on them today" with images from older TV shows, iconic sporting events and other major moments, Brooks said.
"It's for everyone and I really want it to be out there," he said. "BLACC clothing isn't just for Black people, it means that we're unified."
Nikki Blaine, local fashion designer and owner of Nikki Couture, met Brooks at Indianapolis Public Library's annual Meet the Artists in February and has since taken him under her wing in a mentorship.
Blaine, who's been a designer for more than 30 years, said mentoring is something she's passionate about since that's something she didn't have when she first got started in the industry.
"No one was really friendly enough to really mentor me, so I just had to find my own way," Blaine said. "So it has become my mantra to just always give back to young people that are aspiring to be a fashion designer or learn more about the industry."
Though Blaine has mentored young designers for years, she said Brooks didn't need as much help since he already had a completed product. Though he needed a little guidance on the branding side and the back end of things, Blaine said he has a good product with BLACC.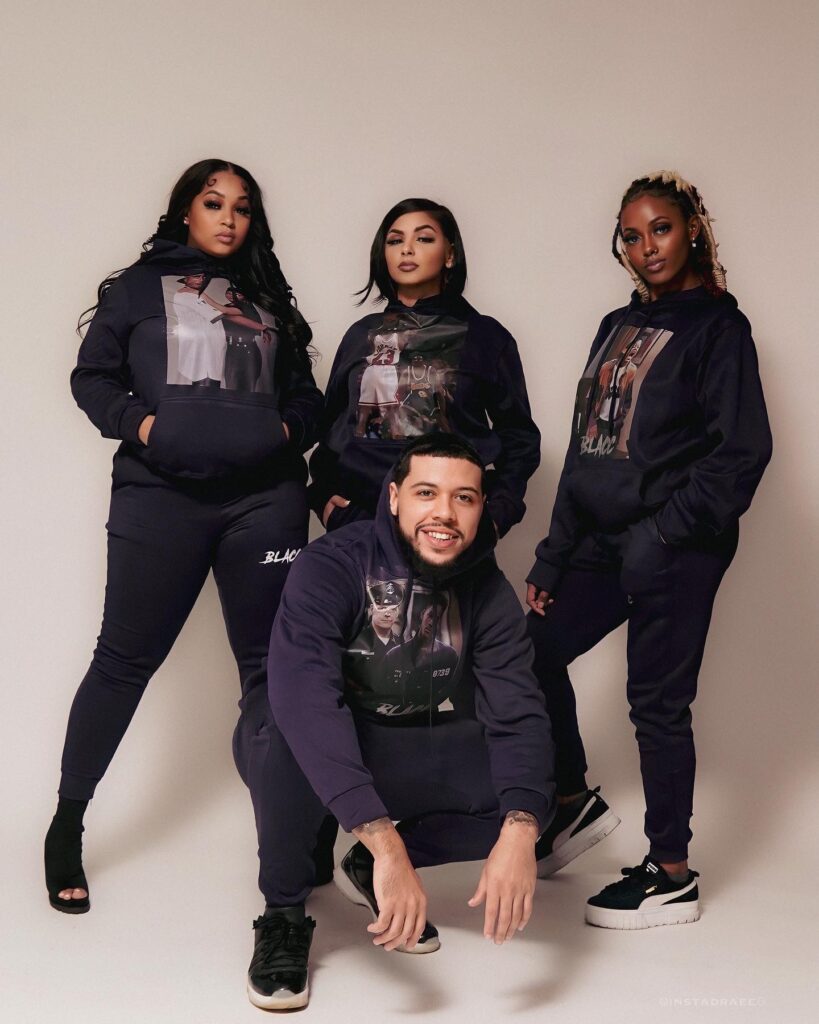 "I always suggest for people to market themselves in different markets because what they will learn is, if you can make it in Indiana, you can make it anywhere," she said. "Because we're not the friendliest or you know, we're not the fashionistas, we're not necessarily gravitating to the next hottest thing."
Blaine said if young, local designers can position themselves to branch off to another market — like Brooks is doing — then they're already ahead of the curve.
For Brooks, LA Fashion Week is a huge step in furthering his business and brand. Small and large brands from all over the country will be in attendance, allowing for opportunities to network.
"I'll definitely be able to flourish and gain exposure from this and networking," Brooks said. "Honestly that's what I really wanted to get at."BLACC will be a featured designer at the LA
Fashion Week Festival on March 12 at Barker Hangar in Santa Monica, California. The festival will feature fashion shows, live panels, performances, giveaways and more. Doors open at 10 a.m. and tickets are available at themodelexperience.net.
Contact staff writer Chloe McGowan at 317-762-7848 or chloegm@indyrecorder.com. Follow her on Twitter @chloe_mcgowanxx.