By Victoria T. Davis
Advancements in technology have dramatically changed the way society eats, sleeps and functions throughout the day. From health care updates to computer software advances, technology has been on the forefront of how the world operates. The makeup industry has now been added to that list, as 3D printers, mobile applications and beauty applications readily become available.
Following are three technological advances in the makeup industry to take advantage of.
L'Oreal Paris' MakeupGenius mobile app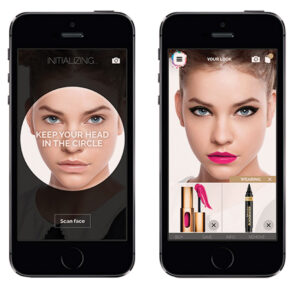 Those fearful days of purchasing a makeup product before the chance to try it on are over. Experience a virtual makeup session like never before, using L'Oreal Paris' MakeupGenius mobile application. Unlike other similar programs, Makeup Genius allows users to instantly apply makeup to their reflection in real time. No more uploading a photo to view your favorite colors, shades and hues. The makeup tracks users' faces as they make expressions while choosing from an array of L'Oreal products, such as eye shadows and lipsticks. Makeup testers can try on complete looks created by expert makeup designers already programmed into the application or, if on the go, scan a L'Oreal product and virtually try on the item.
MakeupGenius is available for download in the Apple App Store for iOS systems or Google Play store for Android devices. 
Got Mink?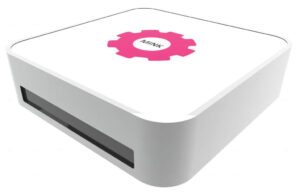 The use of 3D printing has risen in popularity over the past several years, and the technology is now being used in makeup. Mink, created by Cornell University and Harvard Business School graduate Grace Choi, is the world's first printer that prints makeup. Mink "can take any image and instantly transform it into a wearable color cosmetic, turning any phone, camera or laptop into an endless beauty aisle," as stated by the company website. How does it work? Once a specific hue is found on the Internet or in the real world, users locate the color's hex code using computer programs such as Photoshop or Paint. Once the code is discovered and is set to print using Mink, the device prints a pigment of FDA-approved ink onto raw materials used for powder, cream or gel makeups.
For more information on Mink, or to preorder the 3D printer, visit Hellomink.com.
YSL Beaute's Google Glass tutorial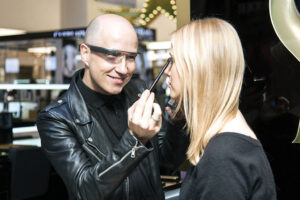 The world of online makeup tutorials has sparked an idea and partnership between French cosmetic brand YSL Beaute and Google. The two have launched a makeup technology that allows makeup artists to capture their sessions by wearing Google Glass, a hands-free optical head-mounted display that functions as a smartphone and computer. Filming a makeup session from the perspective of the artist will assist makeup users in replicating the look in the comfort of their own home. Both audio and video is recorded for customers. After the tutorial, the customer receives an email with the content, as well as before and after photos, a list of products used to create the look along with web links to purchase them.
For more information on YSL's Beaute's Google partnership, visit Yslbeauty.co.uk.