Protections against sexual harassment not new for nonprofits
By Oseye Boyd
It started with a ripple here: The Women's March in Washington, D.C. to protest President Donald Trump's treatment of women's issues.
A wave there: Former Uber engineer Susan Fowler's blog detailing sexual harassment at the company.
Eventually, the floodgates opened. 
By October 2017, Americans were inundated almost daily it seemed with new claims of sexual harassment, intimidation and rape by some of entertainment's most powerful men. Each more sordid, shocking and appalling than the last. Unlike in the past, these stories didn't die after a couple of days in the news cycle. The year 2017 became a watershed moment for sexual harassment and violence against women.
While most Americans aren't Hollywood elite, what's happened there shined a spotlight on sexual harassment in the workplace. The #MeToo movement, already a decade old and founded by Tarana Burke, a black woman, received renewed vigor as women from all walks of life began recounting their experiences on social media. Americans now are looking at sexual harassment with fresh eyes, so it makes sense that local nonprofits do the same.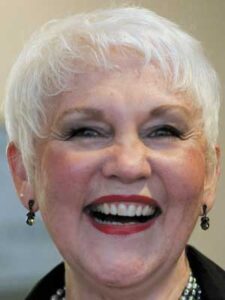 "I imagine that my governance committee is going to rewrite some things," Dance Kaleidoscope Executive Director Jan Virgin said.
Dance is an intimate affair, and therefore, a deep sense of trust is imperative. Dance Kaleidoscope implemented policies against sexual harassment long ago, Virgin said. The board of directors also includes a human resources professional to keep standards current.
"Being in dance we've thought about this a long time ago," Virgin said. "For DK (Dance Kaleidoscope) it is just causing us to pay attention; make sure our documents, agreements, contracts are all in a row. All of our dancers have had background checks — that's a must. If there was something that came back questionable, I doubt that person would be hired."
Although Keep Indianapolis Beautiful addresses sexual harassment in the employee handbook, managers reminded everyone of the policy and what it covers, said Jenny Skehan, vice president of finance and administration. 
"I think, perhaps, because we work with youth, we're very sensitive to not creating a hostile work environment," Skehan said. 
President David Forsell says the mission of Keep Indianapolis Beautiful is just as important inside the office as it is outside.
"Our mission here is helping people and nature thrive in the city, so we take that really seriously not just in terms of who we work with but also here," Forsell said. "We want people to feel comfortable and free; that they're respected."
The #MeToo movement caused Keep Indianapolis Beautiful to examine its relationship with other businesses. It's not uncommon for women working with Keep Indianapolis Beautiful to drive big trucks, trailers and haul heavy equipment — jobs that are stereotypically male. Sometimes those women receive unwarranted comments from men on the job site.
"One of the things I think the #MeToo movement probably is helping us do is to encourage our staff to speak quickly, speak up, let us know," Forsell said. "If there's a company that we are working with that will harass our employees, I'm not real interested in working with them and so that is something we have talked about."
Since many nonprofits rely on volunteers, trusting non-employees is vital to their work.
As the only employee for Indy FringeFest, Pauline Moffat relies on volunteers to stage successful events.  All volunteers receive a policy handbook and undergo training workshops to prevent sexual harassment, she said. 
"We've always had a harassment policy," Moffat said. I