By Kelly Patrick Slone
For more than 30 years, Albanese Confectionery has been crafting sweet, salty and sour candies at its Merrillville, Indiana, factory. The company prides itself on its quality ingredients — sourced only from growers in the U.S. and Europe — and its award-winning innovations in manufacturing gummy candies. Best sellers include gummy candies in a variety of shapes and flavors, from sour worms to cinnamon bears; an assortment of chocolate-covered nuts, creams and caramels; and an array of snack mixes.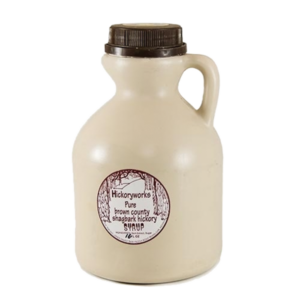 Enter a "world of gustatory possibilities" with Hickoryworks, the brainchild of a Brown County couple who relocated to Indiana from Florida and learned to make syrup from tree bark. The company's hickory syrup, made with bark from the carya-ovata shagbark hickory tree, can be used in everything from beer to caramel corn. Chef Julia Child reportedly mixed the syrup with bourbon to marinate ribs. The couple also sells poplar syrup, sea salt smoked with hickory bark and "Bestcestershire Sauce."
Zipp Speed Weaponry, located in Indianapolis, makes wheels, handlebars, seat posts and other parts for bikes and wheelchairs used in competitions around the world. The company was founded by a Formula 1 engineer who used his motorsports background to develop a lightweight bicycle wheel. The company was one of the first to test its products in wind tunnels and use wind drag data in its product designs.
You've undoubtedly seen the signature quilted-cotton Vera Bradley luggage, handbags and accessories, but did you know the company is headquartered in Fort Wayne, Indiana? The nationally and internationally known brand has been producing its distinctive wares since the two founders noticed a lack of feminine-looking luggage while traveling in 1992.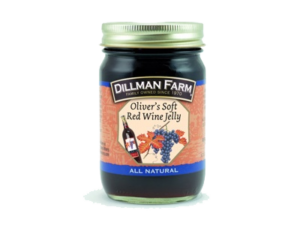 Dillman Farm began in 1970 by selling apple butter in Bloomington, Indiana, but now boasts a selection of more than 100 natural fruit butter spreads, preserves, jellies, mustards, salsas and barbeque sauces. Dillman is committed to making its wares "the old fashioned way," using whole fruit, pure cane sugar and no preservatives or corn syrup.