Eight products to make you proud to be a Hoosier
By Keshia McEntire
Founded by Julie Bolejack, Chocolate for the Spirit sells artisan chocolate in Indiana and beyond. The treats include chocolate bars, toffee and chocolate barks and are handmade fresh daily in limited quantities. Chocolate for the Spirit also offers classes to teach Hoosiers how to make their own sweet treats. Learn more at chocolateforthespirit.com.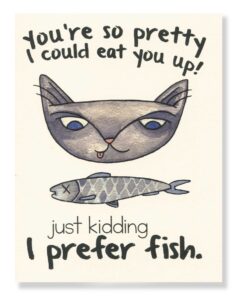 If you are looking for that purr-fect greeting card for the cat lover in your life, consider Cat People Press. This Fort Wayne, Indiana, based company sells quirky feline-inspired greeting cards with hints of dark humor. Cards celebrate birthdays, love, friendship, anniversaries and more. Check them out at catpeoplepress.com.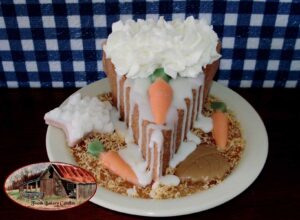 Hand crafted in Indianapolis, Indiana, Fresh Bakery Candles use natural waxes and pure fragrance oils to create dessert-inspired candles that look and feel so real you'll have to hide the forks.  Favorite pastries such as carrot cake, peach pie and hot fudge brownies, inspire these candles. Order at freshbakerycandles.com.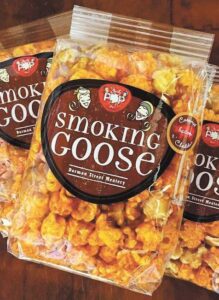 Owned by twin sisters and with locations in Broad Ripple Village and the Indianapolis International Airport, Just Pop In! sells playful and scrumptious gourmet popcorn across Indianapolis. The unique flavors include Smoking Goose caramel bacon and cheddar, and hot wing and ranch. Just Pop In! also offers more traditional tastes such as caramel nut crutch. Get your fill at justpopinpopcorn.com.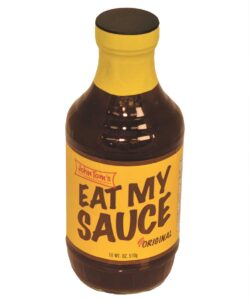 Founded in Muncie, Indiana, JohnTom's BBQ is a Black and family-owned business crafting award-winning southern-inspired BBQ sauce. The sauce is served in Hoosier restaurants and sold on the shelves of local grocery stores. Learn more at johntomsbbq.com. 

Revitalize your skin with high-quality skincare products made in the Hoosier state. Muncie-based family business The Lotion Company sells lotion enriched with aloe vera, sesame seed oil and macadamia nut oil, plus vitamins and minerals for extra nourishment. The handcrafted lotions are made from an old, Dutch family recipe. Learn more at thelotioncompany.com.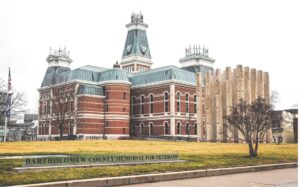 Looking to beautify your home? Travel and nature photographer Mikala Lomax sells matted and framed prints and greeting cards that reflect Earth's natural beauty. Learn more mikmochaprints.com. 
Shea Bodyworks is a Black and female-owned natural skin care company selling facial oil, lip balm, body shine, bath salts, hair butter and more. All products are plant-based, non-toxic, cruelty free and eco-friendly. Purchase products at Good Earth Natural Foods as well as select Kroger's and Whole Foods or visit sheabodyworks.com
To have your product or service considered for inclusion in "Hoosier Marketplace," please email newsroom@indyrecorder.com with the name of your company, contact information, a short description and a link to your Website. Only products and services for which images can be provided will be considered.