Indy-based wardrobe stylist Brittany Rice said she's always had that passion for fashion — or, more accurately, — a passion for styling.
For those who have spent more than 30 minutes trying to piece together one outfit from an entire closet of items and still come up short, Rice might be able to help.
Most people may think being a wardrobe stylist is just picking out some clothes for someone else to wear, and they wouldn't be totally wrong — just not totally right either. Rice said her job consists of closet consulting (what to keep, what to donate and what to add), closet organization, personal shopping, virtual styling sessions with a style board, pulling outfits for folks on vacation, styling photoshoots and personal shopping.
But Rice is a very "going and flowing" gal and enjoys every opportunity she gets, especially when she gets to work styling backstage at fashion shows around Indy with designers such as Nicole Rene, Passion 4 Fashion Week, Midwest Fashion Week and Indy Black Expo.
"You're helping people find their personal style and feel good about their bodies through clothes," Rice said. "It's like to help people redefine and refine themselves — and making sure that when they walk out here their clothes are speaking for them."
She studied fashion merchandising at the Art Institute of Indianapolis until the school closed in 2017 and ran a fashion blog on WordPress entitled "Fash Blab" where she put together outfits and listed where she got them from and how much they cost.
Rice was also the one her friends and family always turned to when they needed help picking out something to wear for an event. Eventually, Rice said she realized she had already learned the best ways to match patterns and mix prints and color block, so she decided to do all of that professionally under her own business: Style by Brit Nicole.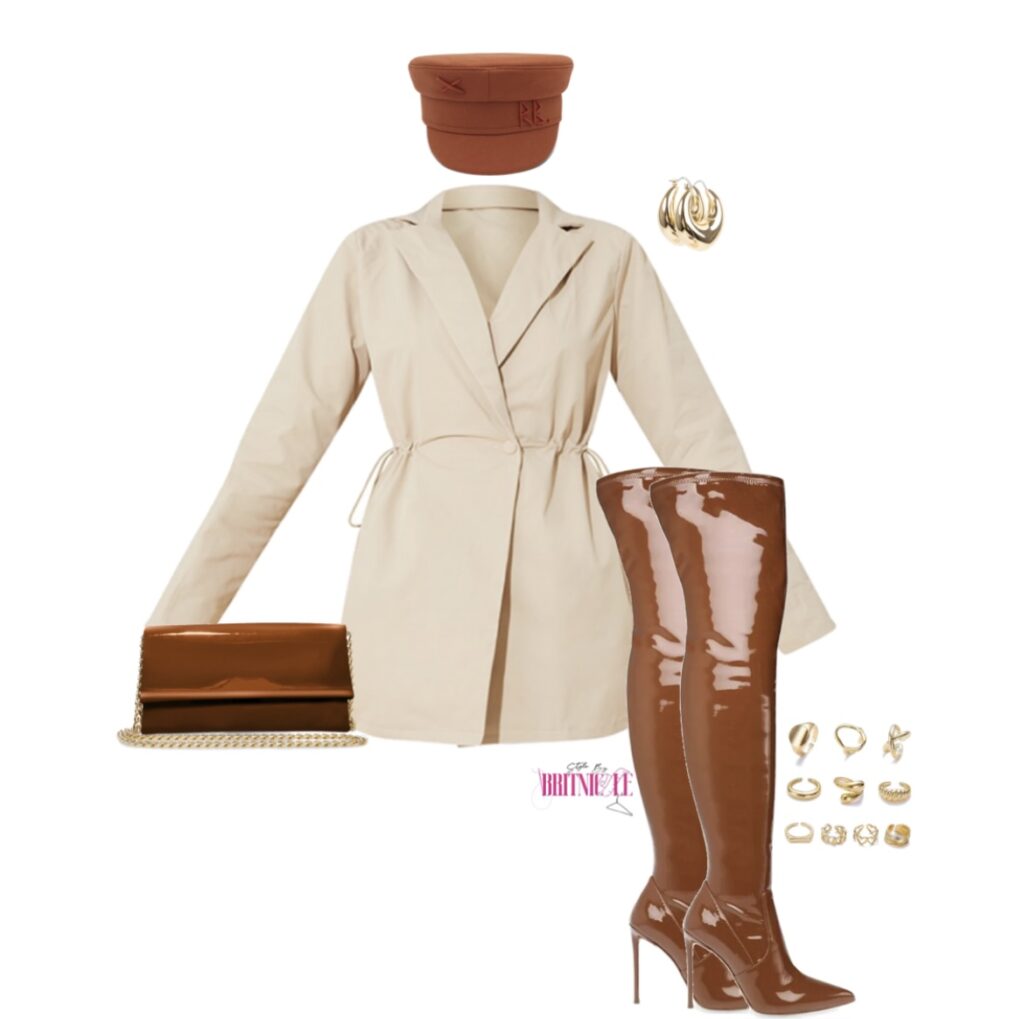 "I felt like I started opening more doors with networking in the fashion industry," Rice said. "Just talking to people and learning who the other models are and who can pose and how I can use them in my own shoots and collaborating with a lot of other stylists."
Plus, Rice said her job never feels like work as she loves helping people find their own personal style.
"My favorite thing about doing what I do is probably just seeing my clients really happy about their photos," she said. "And when they come to me with this vision and then I'm able to bring that to life … I like that I'm able to help you put your best self forward in any space."
Getting to where she is now wasn't easy as Rice said starting her business wasn't instantaneous; for a minute, she wasn't sure where to go with her career after the Art Institute closed. She took jobs in other fields, such as healthcare and insurance, but said she refused to give up, not only for herself but for her daughter — who was born in 2020, a year before Rice's first fashion show.
From there, other designers and stylists, such as DaNisha Greene, lent Rice a hand in making sure she got into the rooms she needed to be in to learn the skills of the trade. She worked on building her clientele and whatever shows she could, including some at Kentucky State — her other alma mater.
Rice said stylists don't always get the recognition they deserve — or sometimes any recognition at all — and she often has to tag herself in posts that showcase her work. However, collaborating with other local professionals in the industry — such as wardrobe stylist Tynaé Neal and photographer and videographer Tache May — help to bolster everyone's work and grab the attention of a more diverse target audience.
Tache May, owner of Tache Productions Photography and Video, is an Indy-based photographer who specializes in boudoir, maternity and weddings who has been working with Rice since 2017. Their partnership, May said, is one that always sows success, as Rice has a unique way of bringing her visions to life.
"I have worked with other stylists before, but they don't do overachievement work as Brittany does," May said. "She's really good when it comes to having that eye, and it's like all her ideas always kind of match what's in my head."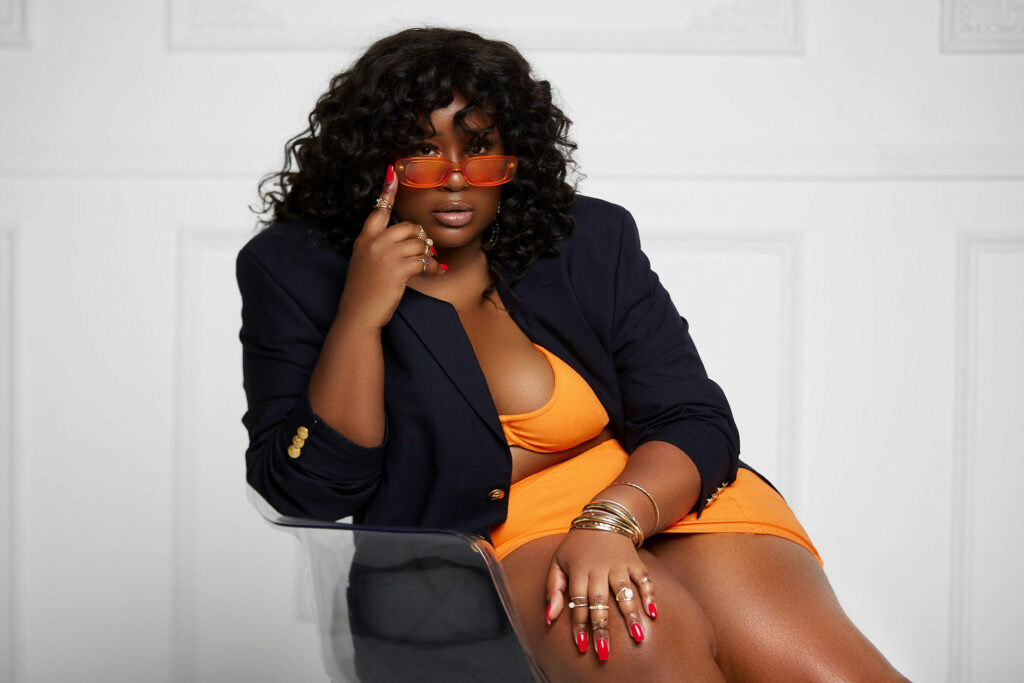 May said Rice refers clients to her and vice versa. They often brainstorm together and collaborate on projects: Rice comes in to style clients for various photoshoots, helps with posing, and comes up with different concepts and ideas to produce the best quality shots.
"She's also helped my business come a long way," May said. "Anytime someone sees Tache and Brittany come together for a project, they want to get involved."
But when it comes to the hard and fast rules of fashion — such as mixing patterns, jewelry and no white after Labor Day — Rice said she's not one to follow trends too closely and wears whatever she wants to and encourages others to as well.
However creatively liberating it all is, a wardrobe stylist's work is never done, she said. Rice's next steps include a fashion show with Tynaé Neal in August. Rice and Neal are also collaborating on the rebrand and relaunch of Viva Nicole Vintage and a "Get Ready with Me" fashion game.
Contact staff writer Chloe McGowan at 317-762-7848 or chloegm@indyrecorder.com. Follow her on Twitter @chloe_mcgowanxx.