Jihada Garrett understands what people want doesn't always match with what everyone else expects from them. She's been there, tempted to slip into a traditional job somewhere after graduating from Howard University with a master's degree in business.
The younger Garrett never went away, though — the one who studied psychology as an undergraduate and wanted to be a therapist because her passion was connecting with people and helping them.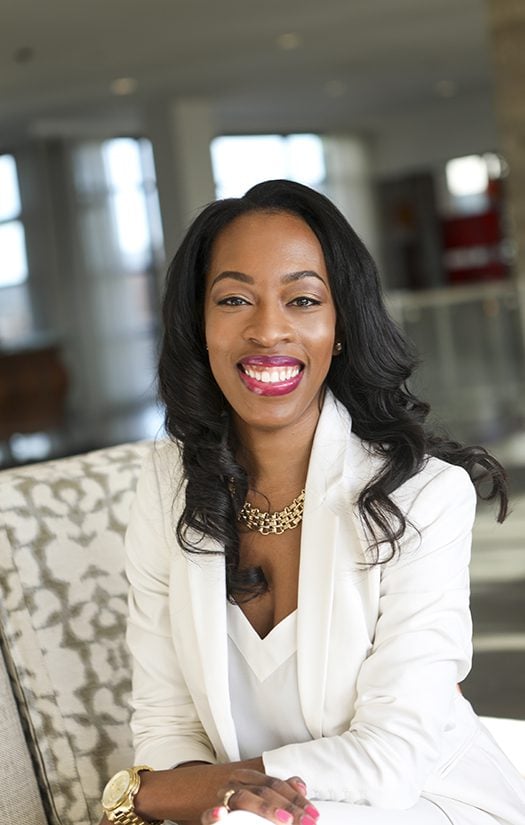 Life happened, as Garrett said, and it wasn't exactly therapy she got into in 2015. It was life coaching: helping people achieve specific goals, find clarity, go from being good to being great.
This year, Garrett added consulting, the natural progression to life coaching. She launched her firm — Hello, Me! — to work with everyday people, organizational leaders and business owners to find the same freedom she found.
"What I'm helping people to do is to figure out who they were before the world told them who they should be," Garrett said.
Coaching and consulting are related but still different. Coaching is about defining goals and getting from Point A to Point B. Once that happens, Garrett has found many people want to take that further by, for example, starting a business. That's when consulting comes in, which is more flexible than coaching; it's about developing strategies.
Issues people go to Garrett with can range from their relationship to their career. After a consultation to figure out what people want to accomplish, Garrett determines how long they'll work together — usually one to three months. They meet virtually once a week for an hour.
Garrett said it's only been a handful of times that someone doesn't finish the course, and that's usually because they feel they've made enough progress and don't want things to get more challenging.
The COVID-19 pandemic has hurt many businesses, but Garrett said the last year and a half has led more people to want something different.
"People have a larger awareness of just how fragile life is," she said.
Learn more about Garrett's services at jihadagarrett.com.
Contact staff writer Tyler Fenwick at 317-762-7853. Follow him on Twitter @Ty_Fenwick.