Women and people of color are severely underrepresented within nonprofit leadership, here's why and how to change that.
By Brittany King
In 2016, CEO and President of United Way of Central Indiana (UWCI) Ann Murtlow attended a conference on behalf of three corporate boards (Wabash National Corporation, Great Plains Energy and First Internet Bancorp). She knew the conference would provide insight into how to make UWCI stronger and how to support her community better, but she didn't expect one speaker to completely change her perspective on how she approached her work going forward. 
Howard Ross, author of "Everyday Bias: Identifying and Navigating Unconscious Judgments in Our Daily Lives" and founder of Cook Ross, a diversity consulting company, spoke at the conference Murtlow was attending. During his presentation, he pushed to get the audience to think about diversity beyond quotas to fill. Murtlow got the message loud and clear. 
"What he said really resonated with me," she said. "He said that everyone has unconscious biases that influence their behaviors and decisions and that while a lot of organizations focus on the diversity of their staff in terms of percentages, it doesn't mean that they achieve inclusion."  
Murtlow returned home from the conference with a set of new ideas for UWCI and was eager to get the staff's and board's feedback. She was determined to make the organization she led stronger with new values and an intentional commitment to diversity and inclusion.
Diversity in nonprofits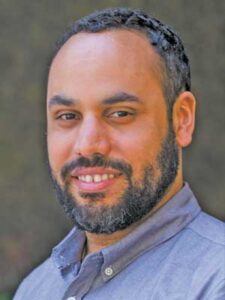 In June 2017, Building Movement Project — an organization that helps nonprofits focus on progressive social change — co-directors Sean Thomas-Breitfeld and Frances Kunreuther conducted a study on diversity within leadership teams and boards at nonprofit organizations across the country. As a result, they published "Race to Lead: Confronting the Nonprofit Racial Leadership Gap." The study, shut down many myths and misconceptions used to justify the lack of diversity in leadership positions within the industry and also gave advice on how organizations can be part of the solution rather than the problem. 
The "Race to Lead" study was born out of a lack of surveys like it. 
"There were other surveys about nonprofit leadership that had this section about diversity, so it was part of the conversation, but it wasn't the entire focus," Thomas-Breitfeld said. 
Thomas-Breitfeld and his colleague read through surveys on the topic of nonprofit leaderships for years and kept noticing the same problem: Less than 20 percent of the nonprofits surveyed were led by people of color. What stood out to the pair most is that after years of surveys, that 20 percent hadn't changed. 
"We have reached this plateau, which is less than half of our actual representation in this country," Thomas-Breitfeld said. 
According to the most recent Census data, people of color make up 40.9 percent of the country's population and that number is growing rapidly. Births of color have outpaced white births since 2012 and millennials (people born from 1981-1999) are the most diverse generation yet. In other words, the demographics of the nation are changing, but the nonprofit sector is having trouble keeping up.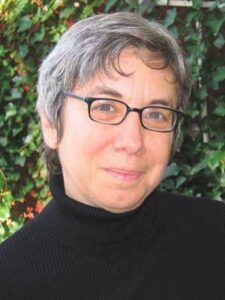 The facts and figures in the survey are based off of answers from more than 4,000 respondents. These respondents answered questions about their current nonprofit job, interest in leading a nonprofit, training, views of leadership and personal background. Participants also were asked about their views on race in the nonprofit sector. This report is the first of a series that will be released over the next two years. The main takeaways from the first report are the following: 
1. It's not about the differences in background or qualifications, nor is it about skills and preparation.
Sometimes, a call for more diversity in an organization comes with ideas about accepting less qualified candidates. Thomas-Breitfeld disagrees. Based on the respondents of his report, white candidates and candidates of color have almost identical educational backgrounds. 
"When organizations are really thinking about how to diversify and get the best candidates, sometimes that may involve considering what the idea of qualification is," he said.
He encourages organizations that aren't bound by strict requirements (which are sometimes due to government funded grants) to look at the value in an applicants lived experiences, especially if they are coming from a population that an organization serves. 
2. It's not about a lack of aspirations.
Survey results showed that people of color were more likely to have goals of reaching a leadership position within their nonprofit organization. Seventy-six percent of respondents of color said they either definitely or maybe had an interest in a leadership role compared to 66 percent of white respondents.
3. It is an uneven playing field.
Most of the aspiring leaders said they felt prepared to take on an executive role. However, more than a third said they wanted more technical and management skills. Respondents of color identified as having this need more often than whites. Respondents of color were also more likely than white respondents to see their race/ethnicity as a barrier to advancement. One respondent said "As a Latino woman and an immigrant, I am stereotyped all the time … [I am] sometimes the only woman of color in the room." 
4. It is the frustration of "representing."
All respondents said they were frustrated with the large workloads that often come with working at a nonprofit, but respondents of color felt that they had two sets of responsibilities. They were expected to perform their job duties and fix issues of racism and inclusion within the organization. One respondent said this type of emotional labor can be lonely and often goes unnoticed. "[The organization] looked to me to solve all the problems of racism within the organization. By default, people of color often become the face of accountability or point of feedback in such situations. It put a huge responsibility on me; over time, I spent at least 50 percent of my time doing that work … rather than my job description of national organizing. A lot of my work was invisible." Thomas-Breitfeld acknowledges that this sort of emotional labor exists for minorities in this industry. He believes the conversation should be reframed to include all nonprofit leaders, regardless of race.
"We can't do all the work alone," he said. "Part of being a white leader in the nonprofit world is the ability and willingness to have these conversations [about diversity and inclusion] in an open and productive way with other white people."
5. It's not personal, it is the system.
Respondents in the report were from nonprofits across the country that varied in size, funding and racial makeup. Still, the outcomes of the report show similar problems across the industry. The report concluded the lack of diversity within leadership was a structural problem of the entire nonprofit industry. Many respondents believe boards and executive recruiters must be committed to doing this work in order for there to be change. Eighty percent of respondents of color and 67 percent of white respondents said executive recruiters don't do enough to find a qualified diverse candidate pool.
Moving Forward
While the outcome of the "Race to Lead" report may be discouraging to some, Thomas-Breitfeld says he's already seen how conversations have shifted within the nonprofit sector. He believes the shift has partially occurred due to the political landscape of the country. 
"People have been shocked and dismayed and it's made nonprofit leaders more serious about and willing to engage in these difficult conversations about diversity, race and sexism," he said. "There seems to be less minimizing of the concerns [minority] groups have."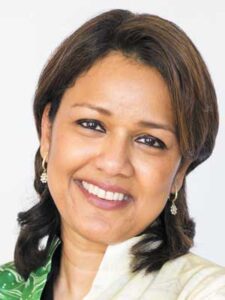 Still, there is work to be done if the 20 percent of people of color serving in nonprofit leadership roles is to increase. Anika Rahman—a nonprofit consultant for organizations that have progressive and liberal goals—has spent the last 20 years leading nonprofits and enhancing diversity and inclusion. 
Throughout her career, Rahman has often been the only woman of color in boardrooms and on leadership teams. That hasn't stopped her from becoming a co-founder of the Center for Productive Rights, CEO of Friends of the United Nations Population Fund, head and CEO of the Ms. Foundation for Women or the Chief Development Officer for Rainforest Alliance. She's also spent her time working with nonprofit organizations looking to create social change. No matter the organization size, mission or geographical location, she believes there are a few things nonprofits can do to not only increase diversity at an organization, but ensure those voices are being included in all conversations of the business, not just ones surrounding race. Rahman believes diversifying a nonprofit staff, executive team or board starts with a commitment to transformational change, educating external stakeholders and reshaping what culture means at your organization. 
Rahman says being committed to transformational change means you must be willing to challenge societal biases.
"Diversity and inclusion doesn't come by just saying you care about it and then expecting it to happen automatically at your organization," she explains. 
When it comes to challenging biases, she believes organizations should start with soft conversations internally — this includes educating your board, recruiters and other human resource staff members. 
"Don't assume everyone in the organization knows why diversity and inclusion should be important to them," she says. "The commitment to these things have real implications and, in so many ways, can bring you closer to your stakeholders and enable you to be more impactful. But nothing will change until leaders sit down, think about it and talk it out."
When it comes to educating external stakeholders, Rahman suggests giving them information that debunks stereotypes or widely held myths. She cites the "Race to Lead" report as a great way to get stakeholders to see that the lack of diversity is systemic and not just special to their organization or location. In Indiana, this could mean not using the lack of racial diversity in rural areas as an excuse not to include diverse candidates in positions of power. Rahman also says, donors are not one size fits all and it isn't always just about money. 
"People of color don't have the same networks as their peers have and larger donors don't always have experience with the group they're hoping their donation will help," she said. "White donors need to be able to be in social settings where they can network with people of color, both parties will benefit from these types of interactions." 
Lastly, Rahman sites cultural fit as a barrier that is holding organizations back from their diversity and inclusion goals. She says rarely are hiring decisions actually about office culture, but more about who recruiters and hiring managers are most comfortable with. 
"Someone like me, a woman of color and immigrant walks in, you may not be as familiar with me and my culture, but it isn't about me, a potential diverse candidate, it's about how the organization deconstructs their feelings about a person who is different from them," she said. 
She suggests nonprofits be open and not jump to conclusions based on how a person looks, or even how they speak. 
"Nonprofit leaders have to foster an organization that is open to learning about people who are different from them," Rahman said. "It doesn't just happen." 
Changes in Indiana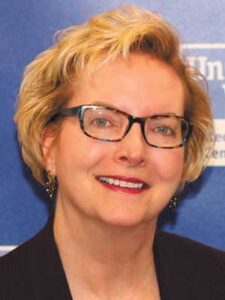 As for Murtlow and United Way of Central Indiana, since attending the National Association of Corporate Directors conference, she hired Nancy Ahlrichs as chief talent officer. Ahlrichs is an expert in talent development and diversity and inclusion. Under her leadership, the organization had previously won numerous Best Places to Work awards which are determined based on each staff member's overall perception of culture and inclusion in the office. UWCI has also developed a new set of core values that spell "CARE" which stands for courage, accountability, respect and excellence. In addition, the organization came up with a statement for their commitment to diversity and inclusion.
"What I love most about our new set of values is that diversity and inclusion cuts across all four of them," Murtlow said. "I'm a believer that the more voices you have helping to make the organization more effective, the better off your organization is going to be. The more perspectives you have around issues, the richer the debate will be and ultimately the better the decisions will be."  
Murtlow and her staff didn't stop after crafting a new statement and set of values for the organization, together, the staff of 120, including leadership and board members, participated in unconscious bias training in 2016.  In addition, the organization hosted a community conversation with 150 diverse members of the community in January of 2017 with no purpose other than to increase personal understanding and empathy. "What It's Like To Me" was a big hit.  Originally facilitated by a Cook Ross consultant, United Way staff are now trained to conduct these more broadly with the agencies they serve and with corporate partners.
"People who have attended are left wanting more," Murtlow said. "It changes your culture. When you have a personal connection with the people you work with, you work better. When you have a personal connection with others in your community, the community is stronger."
The staff is also reminded of the organization's values and diversity and inclusion mission every day when walking around the office. Walls of conference rooms and hallways leading to working spaces are filled with the values and mission they created as a staff.
When asked about why the changes were important — especially for an organization that has been around for 100 years like UWCI has — Murtlow said it just made sense. 
"I love this community," Murtlow said. "I've lived in so many places where people don't have time for one another, but they do here. I want this to be a place where diversity and inclusion is part of our DNA. I want Indiana to be a great place to live for everyone and without the work, without real understanding that allows for hard conversation, that won't happen. Without an opportunity to understand and learn from people different than you, there can be no empathy."  I

Q&A with Ann Murtlow
Before she was the CEO and President of United Way of Central Indiana, Ann Murtlow grew up on the East Coast, worked abroad in London, was an engineer and served as the president, CEO and director of Indianapolis Power and Light for a decade. Now on the nonprofit side, Murtlow sat down with IMBM to discuss what she's learned in her career thus far and what she loves most about what she does. 
What are some of your strategies for success?
Hire well is a big one. Develop people, empower people to reach their potential. That's my biggest thing is really empowering people to reach that potential both individually and as a team. There is no better feeling than watching someone do something they didn't think they could do.
What's the biggest lesson you've learned so far in your career?
You can't be courageous if you're not willing to fail and you can't be excellent if you can't admit failure and learn from it. These are two of our values: courage and excellence.
What project/task have you accomplished at United Way that you're most proud of?
Cultural change within the organization. So, how do we become a fast-moving ship — we're 100 years old — which makes it very hard to change, so that culture change is something I'm very interested in. We needed to really create a collaborative environment. We were in a space that was wonderful, but didn't' create an environment that was conducive to collaboration. My one goal when moving to this new office was to create accidental collaboration at every turn.
What advice do you have for women looking to be in leadership positions such as yourself?
Be strong. Be intentional — don't just take what you can get, work hard. There is no substitute for working hard. Organizations will measure your worth by the value that you have, if you can figure out a way to work smarter, then great. Learn everything you can. Let people know what your aspirations are and show them that you're willing to work for them. Be confident. People respect confidence.