By Dennis J. Jarrett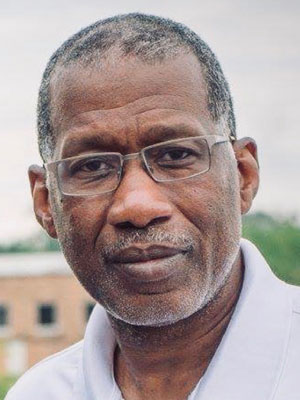 By Dennis J. Jarrett
Access. Train. Connect. These are the three pillars that signify the mission of The Next Generation Initiative (NextGen), an Indianapolis-based 501(C)3 organization. What started as an extension of a curriculum-based video program within Warren Township Schools and the Walker Career Center has grown into a city-wide initiative to provide career training for young people interested in pursuing a media production career.
It Started with a Vision
The vision is to provide opportunities for young people, who would not normally have access to professional equipment and training. They receive hands-on experience and guidance to prepare them for success in what is a very competitive industry. The result of their training produces a "ripple effect" wherein participants develop industry-standard skills, and in turn, use those technical and creative skills to impact their community.
"From my association as a member of the board of advisors, I got to see firsthand the impact The Next Generation Initiative was having on young people. As I took on the role of president for FrontRunner Media, it was a no brainer to invest our time, talent and dollars to continue providing these great opportunities for young people who, in normal circumstances would not have access to the resources and training the program provides," stated Gary Naylor, FrontRunner Media president.
Impact Opportunities
With the steady growth in the penetration of digital media throughout all sectors of the marketplace, NextGen believes there will be an increase in the number of individuals aspiring to make a career out of this type of work. By providing this exposure and experience at the high school and post-high school level, The Next Generation Initiative believes our participants will have the opportunity to accelerate their skill development and subsequently increase their chances for success in the media production field.
A key component of our training is the real-world projects on which our participants have the opportunity to work. For instance, over the past four years our NextGen team has provided live coverage of sports events through our MIC Network, one of the only high school sports networks in the country. We have also partnered with other media organizations including WRTV, IndyStar, Ball State University SportsLink and WTHR to provide training and project opportunities for our participants. We put this training in action by producing projects for companies and organizations like Community Health Network, NCAA, Tom Wood Automotive Group, Salesforce and HealthNet, just to name a few.
According to NextGen Program Coordinator Dennis Jarrett, "It is vitally important that we establish the type of partnerships that result in an enlightening and empowering experience for our participants now, and a real connection to career opportunities in the future."
Helping our young people see the incredible role that media communications can play in community development is also a key aspect of what we do. To this end, we have developed NextGen Productions, a long-form media division focused on producing community-impact documentaries such as "Faces In The Desert," a working project on the food insecurity issue in Indianapolis.
Going Forward
The Next Generation Initiative is having a profound impact on the lives of youth, instilling dreams and opening doors of opportunity few thought possible for these kids. To date we have more than 60 former program participants who are actively employed in the media production and communications fields. And we have seen hundreds of participants go on to pursue media communications as the degree choice at the university level.
We are also extremely excited about this new opportunity to partner with the Indianapolis Recorder to train young journalists and create digital content for their online and social media platforms.
Dennis Jarrett is the president and program coordinator for The Next Generation Initiative. He has over 30 years of experience in television broadcasting, video production and digital content creation.