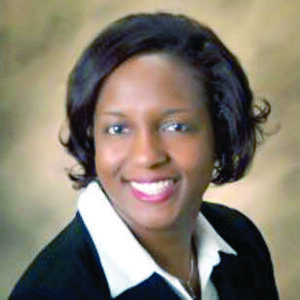 Tangela Floyd, former public relations director for YMCA of Greater Indianapolis, has been appointed statewide director of public relations for St. Vincent Health. Floyd has nearly two decades of corporate communications experience. She previously worked in PR at Northern Indiana Public Service Company and The Methodist Hospitals in Northwest Indiana. She is a graduate of the University of Southern Indiana.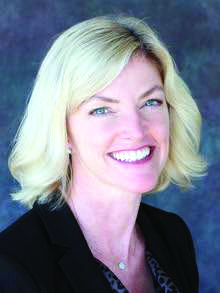 Maureen Hands has joined MainSource Bank as a health care banking specialist. Hands has a master's degree in business administration from Ohio State University, with a concentration in finance and hospital and health services administration. She also holds a Bachelor of Science from the University of Dayton with a major in finance/economics. Hands has 21 years of commercial banking experience and has managed multi-million dollar portfolios for developers and health care companies within the Ohio, Kentucky and Indiana business communities. In her role with MainSource Bank, she will lead the company's growth within the health care real estate area.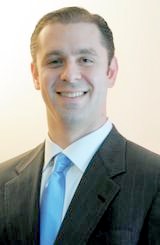 Danny Lopez will serve as Gov. Eric Holcomb's deputy chief of staff. Lopez began his work in politics, advocacy and government in 2004 as co-managing partner of Capitol Gains Corp., a Miami-based political consulting and Spanish-language media relations firm with a client portfolio ranging from national and international candidates to domestic and multi-national corporations. He most recently served as chief of staff for Holcomb during his time as lieutenant governor. Prior to that position, he held the role of state director for Sen. Dan Coats following years of service in the administrations of both Gov. Mike Pence and Gov. Mitch Daniels. He was named to the Indianapolis Business Journal's prestigious Forty Under 40 list for 2016, was a board member on both the State of Indiana Charter School Board and the Greater Indianapolis YMCA, and was statewide outreach subcommittee co-chair for the 2012 Super Bowl Committee. Lopez is a graduate of Florida International University and holds a master's degree in sports administration and marketing from Georgia State University.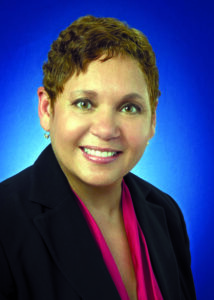 Carolene Mays-Medley will retain her role as executive director of White River State Park under the administration of new Indiana Gov. Eric Holcomb. Mays-Medley served as a state representative from 2002 to 2008 and was formerly publisher and president of the Indianapolis Recorder newspaper and the Indiana Minority Business Magazine. She was appointed executive director of White River State Park Development Commission by Gov. Mike Pence and formerly served as a commissioner and vice chairman of the Indiana Utility Regulatory Commission. She is a graduate of Indiana State University and is currently pursuing a Master of Jurisprudence degree from Indiana University Robert H. McKinney School of Law.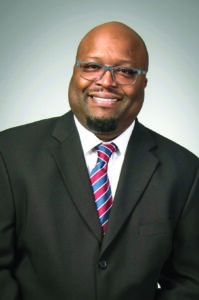 Vincennes University has appointed Diondraie Robertson as director of multicultural affairs. His past posts include serving as a doctoral admissions advisor at Colorado Technical University and as the dean of students/assistant principal for Charter Schools USA in Fort Lauderdale, Florida. Robertson earned a master's degree in educational leadership from Nova Southeastern University in 2010 and a bachelor's degree in humanities from Michigan State University in 2001.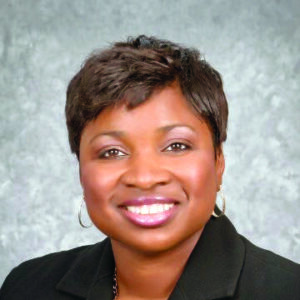 Barnes & Thornburg LLP has named Dawn Rosemond — a litigation partner in its Fort Wayne office — director of diversity, professional development and inclusion. Rosemond has been with Barnes & Thornburg for 20 years, joining as an associate in 1996. She has been a partner since 2005. In her latest role, Rosemond will be charged with elevating and strengthening the firm's diversity and inclusion platform through the ongoing development, inclusion and promotion of diverse legal talent. She will also serve as co-chair of the firmwide Diversity and Inclusion Committee. Rosemond is a former appointee to the Indiana Supreme Court Commission on Race and Gender Fairness. She practices in commercial litigation and is a member of Barnes & Thornburg's Pro Bono Committee and the Legal Personnel Administration Committee and an administrator for the Litigation Department. In the Fort Wayne community, she currently serves on the boards of Visit Fort Wayne, the Downtown Development Trust and Greater Fort Wayne Inc. A published author, frequent speaker on leadership and personal development, and youth mentor, Rosemond is also an Indiana Torchbearer Award recipient, was named as one of the most influential African-Americans in Northeast Indiana by INK Magazine, has been listed in Indiana Super Lawyers, and was named as one of the "Top Attorneys – Business Litigation (Indiana)" in the Corporate Counsel Edition of Super Lawyers. She is also the 2015-16 recipient of the ACBA Niemann Citation for Excellence and Professionalism, which is presented to attorneys who demonstrate "distinguished legal work, professionalism, public service and leadership."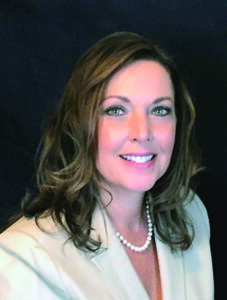 Ivy Tech Community College has announced Janet Rummel as vice president of workforce alignment operations and marketing. Rummel will serve as a primary adviser to the senior vice president of workforce alignment, Chris Lowery, regarding community relations and workforce training needs of local and regional business and industry. Most recently, Rummel served as director of training and professional development at Phalen Leadership Academies in Indianapolis, where she provided academic leadership and operational consultation for four schools and planning for out-of-state expansion. Since 2009, she has been an independent K-12 curriculum and instruction consultant with Leading in Action Consulting LLC. Prior to her recent role, Rummel worked at Goodwill Education Initiatives in various roles including executive director, chief academic officer, director of curriculum and TAP master teacher. She led operations and academics with a focus on long-range planning, employee management and talent development, curriculum development, budgeting and grants management. Rummel earned her Master of Science in education from Indiana University, along with her Indiana Building Level Administrators License. She earned her Bachelor of Arts in biology and political science from Depauw University. She plans to complete her doctoral studies in higher education and academic affairs.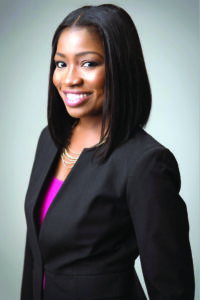 TaKeena M. Thompson has been named partner at Cohen & Malad, LLP. Thompson's expertise is in medical malpractice and mass tort litigation. A notable case she took to trial involved the successful representation of a woman in a claim against a hospital for over-prescribing an antibiotic, causing permanent damage. The jury returned a $1.7 million verdict. Thompson has been named an Indiana Super Lawyer Rising Star by Thomson Reuters each year from 2012 to 2016. She received the Golden Laurel Award from the Indianapolis Recorder newspaper in 2016 for excellence in law. She was also recognized as an Up and Coming Achiever in 2016 by the Center for Leadership Development. Thompson is a 2004 graduate of Spelman College. She earned her law degree from the Indiana University Maurer School of Law.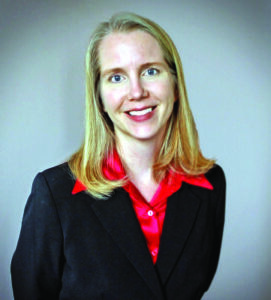 Sara VanSlambrook has been named director of Great Families 2020, a program of the Corporation for National and Community Service. VanSlambrook previously served as a senior program officer for the Local Initiatives Support Coalition, Indianapolis (LISC). She has more than 15 years of experience in the nonprofit sector with expertise in program development, grant writing, evaluation, financial management and communications. She earned her bachelor's degree at Saint Mary's College and her MBA and MSSA from Case Western Reserve University. Additionally, she holds a certificate in fundraising management from Indiana University's Lilly Family School of Philanthropy.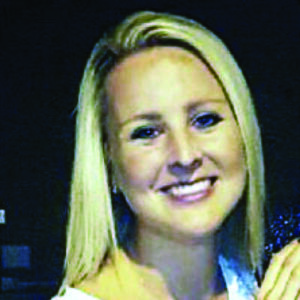 In late November, Brett Williams joined the Indiana Sports Corp. as the public relations manager. In her most recent role with the Horizon League, she served as director of championships and communications. Williams began her career as an Indiana Sports Corp. intern, where she distinguished herself supporting media relations and on-site media ops for several ISC events including NCAA Division I Men's and Women's Swimming and Diving Championships, NCAA Division I Men's Basketball Championship — Midwest Regional, NCAA Division I Men's Lacrosse Quarterfinals and the NCAA Women's Rowing Championships.